Cats and books might not sound like the perfect combination – especially considering the feline habit of disrupting anyone trying to relax – but it's exactly what one shop in Canada is causing a stir with.
As per reports, customers of Otis & Clementine's Book & Coffee can browse books and get their feline fix at the same time since the shop is full of kittens.
What's more, the kittens can be adopted, with all of them looking for their forever homes.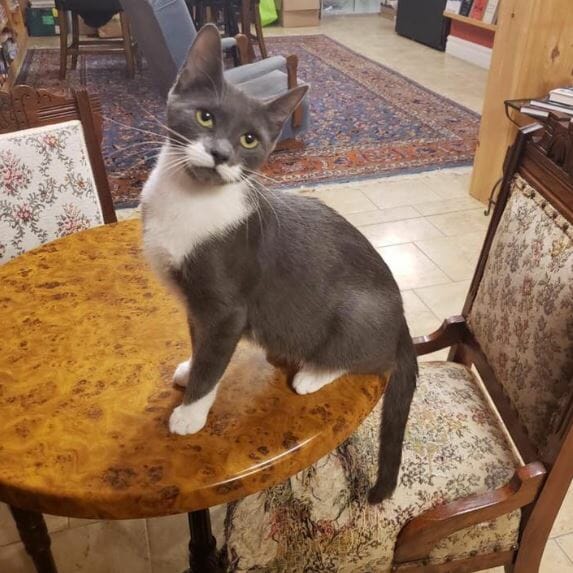 The shop, located in Nova Scotia, has created a cozy atmosphere, helped in no small part to their adorable house guests. Readers can sit in the shop and enjoy a book with a furry four-legged friend for company.
The kittens are reportedly provided by the South Paw Conservation Nova Scotia rescue group. The aim is for customers of Otis & Clementine to fall in love with the cats and adopt them. A secondary benefit is that the kittens grow accustomed to the presence of humans, and so become more adoptable themselves.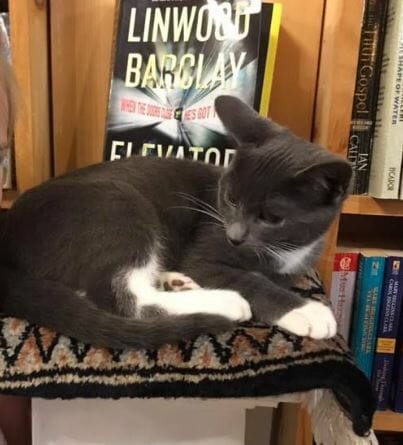 Ellen Helmke, the store owner, came upon the interesting adoption program last year, when she realized she had surplus space in her store that could be put to good use.
As per Global News, 30 cats have found their forever homes so far. Ellen explained: "People come here specifically to see the cats, and then some people just wander in to look at books and discover there are kittens.
"Either way, the response has been really great — I mean, who doesn't love kittens, right?"
Incredibly, every cat that has so far come to Otis & Clementine's Book & Coffee shop has been adopted, giving the store a 100% adoption rate.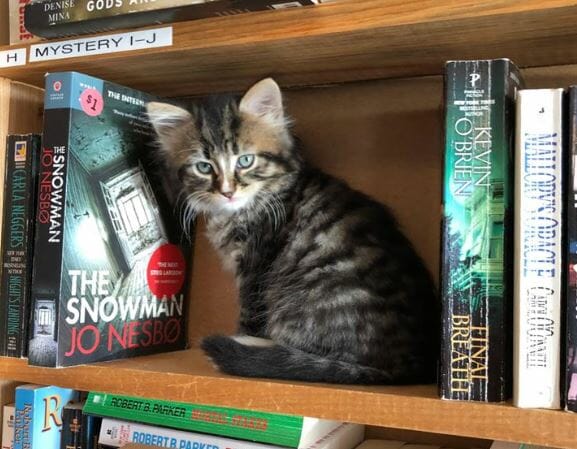 Ellen continued: "We have 100% adoption rate, which is fantastic.
"I'm so happy to make my customers happy when they come in and they're just thrilled to see a kitten they weren't expecting… It's amazing and makes me happy to come to work."
What a fantastic idea, and one that obviously lends a helping hand to cats who might otherwise not be able to find a home.
Share this article on Facebook if you'd love to read a book here!
The post Kittens roam freely in this book store, and customers can adopt them too appeared first on Newsner English.