Have you ever been told to be aware of your surroundings?
On December 27, Cody Byrd was aware of what going on around him while he was at a Biscuitville in North Carolina and spoke up when it didn't feel right.
Now he's being recognized for his actions.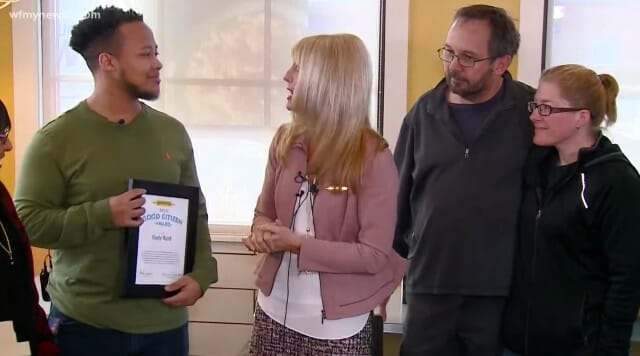 While at the fast food restaurant, Heather Owen's eight-year-old daughter, Madeline, asked to use the bathroom. Owen agreed because she knew they frequented the location and Madeline was within eyesight.
But as Madeline went to the bathroom, a man who had been sitting next to them got up and followed her.
"I saw him standing against the wall like this, and you don't want to pre-judge anybody 'cause that happens a lot nowadays," she said. "I was like, 'Well, maybe he really is going to use the bathroom.'"
As Owen watched the man, Byrd was watching too.
"It's the kind of vibe he was putting off," Byrd said. "The fact that when I came in, he was just staring at the girl, and he was just so focused on her. And then once he got up to go to the bathroom right out there (where) she went, that's when I was like, 'Okay, I'm already not feeling right about this.'"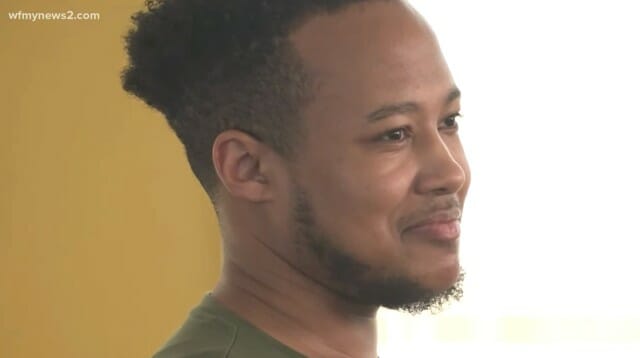 Just as Madeline came out of the bathroom, the man attempted to grab her. Luckily she was able to get away when Byrd intervened. The 24-year-old was also able to take a photo of the suspect as well as his vehicle.
Byrd gave the police the photos and the authorities were able to locate the suspect, Timothy Fry, within an hour. He was arrested and charged with kidnapping and taking indecent liberties with a child – he admitted to police he was sexually attracted to Madeline.
Byrd, a graduate student, was recently recognized for his heroics. He was awarded a Good Citizen Award and received free breakfast for a year at the Biscuitville where he saved Madeline.
"I just really want Cody to be sure that he realizes how appreciative we are as a brand and that we certainly do recognize what he did and it's no small thing," Kristie Mitchell, vice president of brand and marketing at Biscuitville, told WGHP.
Thank you Cody! We should all be more observant like you and learn to step up and say something if something doesn't seem right.
Share this on Facebook to thank Cody!
The post Good Samaritan saves 8-year-old from attempted kidnapping appeared first on Newsner English.