Fourteen-year-old Alyssa Altobelli was one of nine who died in the helicopter crash that killed Kobe Bryant and his 13-year-old daughter Gianna. Alyssa died alongside her parents, Orange Coast College baseball coach John Altobelli and his wife Kerri.
On Thursday, friends and family gathered at a vigil to remember the 14-year-old.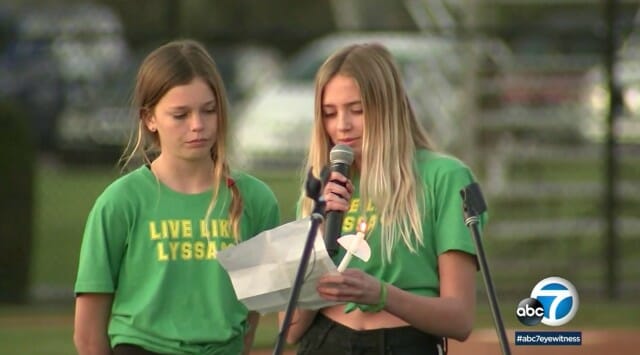 According to KABC, hundreds showed up to a candlelight vigil in Newport Beach, California to honor the 14-year-old.
"Although she only got 14 years of life, I'm glad she lived it to the fullest," said one girl who spoke at the vigil. "So please, tell your loved ones you love them and keep them close to you, because life can always turn at any moment."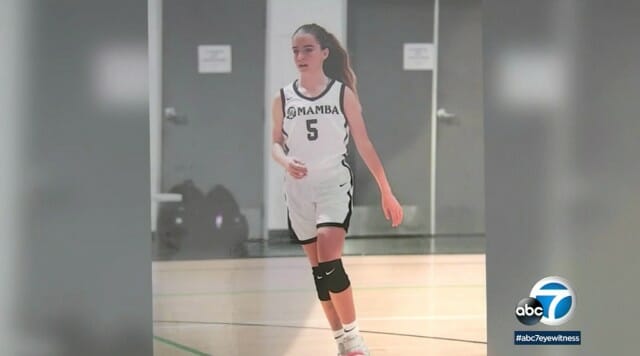 Those who came to remember Alyssa lit candles in the shape of a 5, the number she wore for her school's basketball team. They also released paper lanterns for Alyssa and the eight other victims of the horrific crash.
"I'm sad most of the time, but there are times when I'm happy," Alyssa's teammate and friend Ellie Robinson said. "Then, I feel bad about that, but I'm like, 'Wait, she would've wanted me to be happy.' I just really miss her."
My heart breaks for every family involved. I can't imagine what the victims' family and friends are going through. I pray that they find some comfort in knowing that there are millions of people praying for them.
Share this to send your condolences.
The post Alyssa Altobelli honored by family and friends with candlelight vigil appeared first on Newsner English.