Are you constantly being pranked by your husband or wife? Do you have a partner whose love for the silly and absurd can sometimes drive you up the wall?
Spare a thought for the wife of Evan Zimmerman, who each and every year slips into his alter ego and sets about trying to "torture" his neighbors in Decatur, Indiana.
The fun-loving husband has carved something of a reputation out for himself over the years. The people in the town know him, but that doesn't mean they know when the "Michael Myers of Decatur" will come out from around a corner.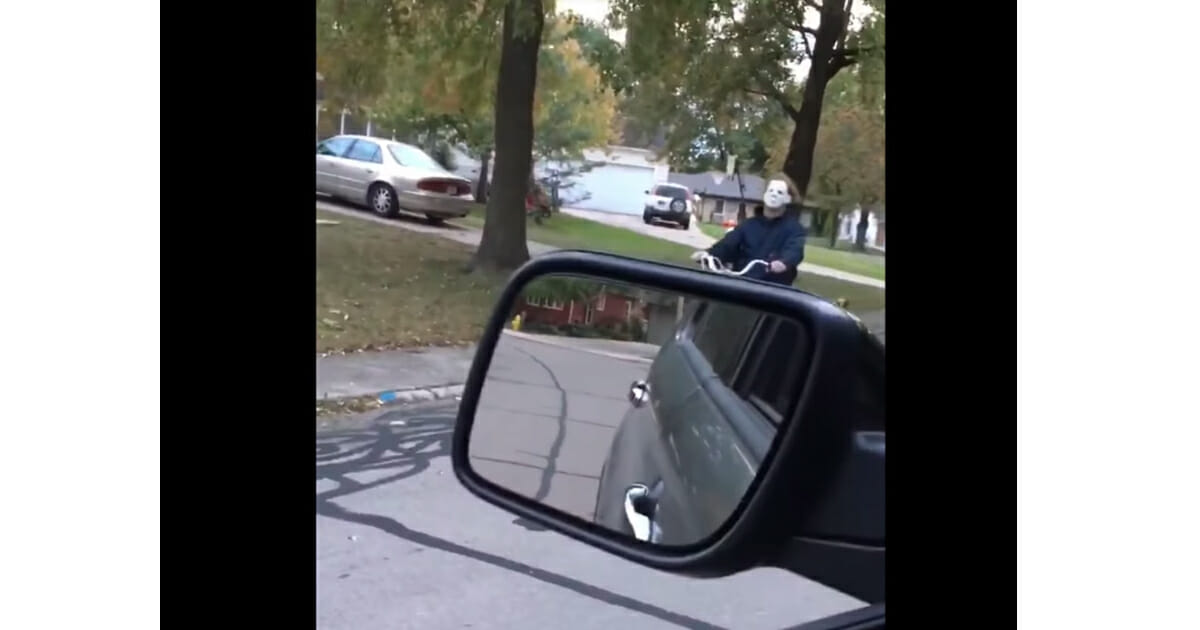 This year, Evan's pranks are going viral thanks to his wife Sabrina shining a light on them.
Sabrina recently uploaded a video to Facebook after returning home to find Evan riding past her on a little pink bicycle, dressed as … yep, you guessed it, Michael Myers. What's more, he has a skeleton baby in tow.
"Oh my God," Sabrina can be heard calling out. "What the hell are you doing?!"
Watch the video below to see Evan in action!
Hilarious or what? Leave a comment if this video gave you a laugh.
Share this article on Facebook so more people can appreciate Evan's genius.
The post Wife drives home and catches husband "terrorizing" neighborhood dressed as Michael Myers appeared first on Newsner English.