There's a lot of logistics involved in moving. Who is going to pack everything? Will you do the moving or will you pay someone? When will you actually settle into your new home? The list goes on.
So Joshua Nobles, an active duty Marine, had a lot on his mind when he recently moved his family from Virginia to San Antonio, Texas. The last thing he needed to think about was how he was going to replace all of his possessions that were stolen from a hotel parking lot.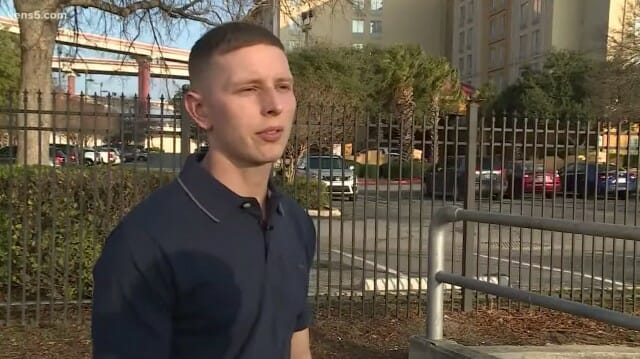 "The things inside aren't so much as important as the pictures of my family and my dad's ashes," Nobles told KENS 5. "Those are the most important things. If I could get those back, that would be ideal."
When Nobles and his family, which include a two-week-old baby girl, arrived in San Antonio they stayed at a hotel near the airport.
Their vehicle and moving truck were parked outside when thieves broke in and stole both. Not only was approximately $3,000 worth of uniforms stolen, but so were numerous awards and plaques–personal items that have no value to anyone besides Nobles and his family.
"It just sucks to happen to anyone," he said. "But, because of my situation with my newborn, and my family moving here and (being) new to the area, not knowing the right places to be—that kind of sucks."
Investigators are currently reviewing the hotel's security footage and looking for any leads.
What a horrible thing to happen to anyone, but to a Marine with a brand new baby! This is unbelievable. I hope whoever stole his truck at least returns the personal items.
Share this on Facebook to spread the word, someone has to know something.
The post Thieves steal Marine's moving truck with $3,000 worth of uniforms and dad's ashes inside appeared first on Newsner English.