Christmas is a time for family unity and joy, a time to put differences aside and ensure that everyone is getting some degree of cheer.
Of course, the reality is that there are many who don't have families to turn to at Christmas. Some, like Terrence, a retired 78-year-old from England, go year after year spending the holiday season alone. Terrence, in fact, has spent the past twenty without company.
When that became common knowledge after a TV interview, people decided to do something about it. This led to students from Oldham College surprising him with a Christmas carol service and a Christmas tree.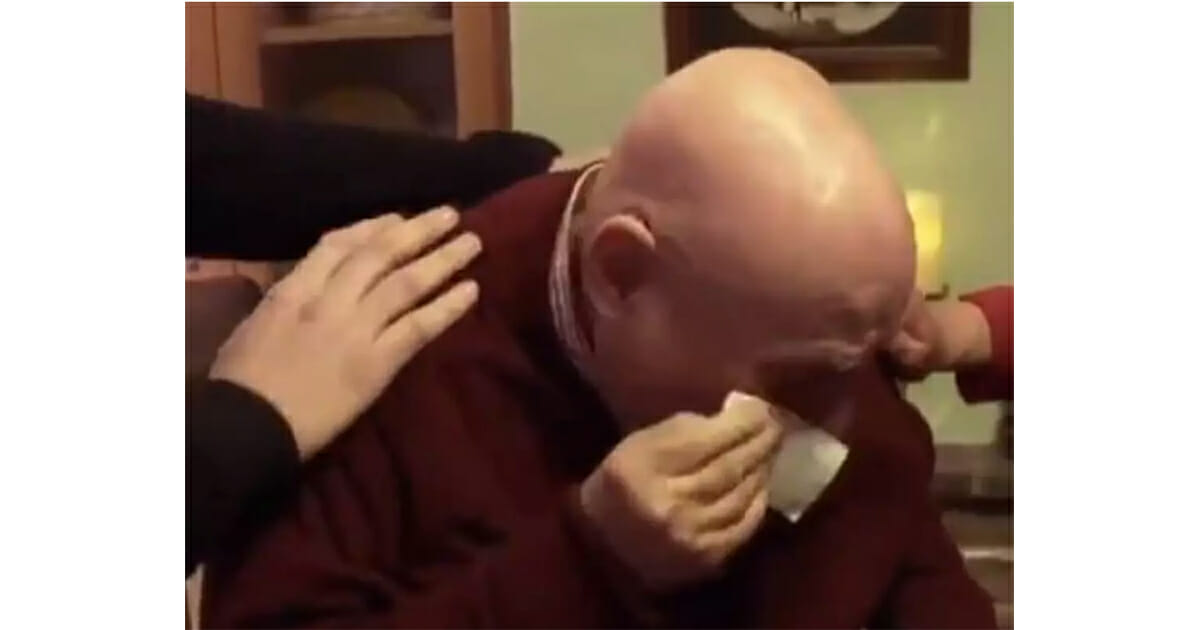 Terrence, a volunteer for Age UK, has been living on his own since his mom passed away two decades ago. Speaking to the BBC, he explained: "You do feel it [loneliness], very much so."
Terrence has battled depression himself, and so spending two decades' worth of Christmases alone couldn't have been easy.
After he opened up on his plight in an interview, students from Oldham college leapt into action.
BBC presenter Dan Walker told the camera: "We met an amazing man called Terrence. He struggled with loneliness over the years and he told us he doesn't have a Christmas tree. We promised we'd sort him out."
And they did sort him out. In fact, Terrence was so taken aback by the students and their great gesture that he broke down in tears.
Watch the emotional clip below:
Merry Christmas, Terrence, we hope you have a wonderful one.
There are far too many people who will have to spend this holiday season alone. We all need to do what we can, where we can, to help.
Share this article on Facebook if you're happy Terrence got a nice surprise.
The post Retired 78-year-old has spent 20 Christmases on his own – reduced to tears as students surprise him with tree appeared first on Newsner English.