Amber Thibault and Floyd "Ray" Cosgrove were ecstatic to welcome their second child into the world in 2017.
There had been no issues during pregnancy and Amber had a C-section delivering baby Halle Cosgrove into the world three weeks early.
"The surgeon was making jokes with the nurses and laughing, that brought me relief", Amber told Love What Matters. "But then I realized the nurse weighing Halle seemed to be stalling. She was looking for something… but what?
"The nurse grabbed a hat and said 'I am taking her to the NICU for respiratory problems.'"
The Redding, California, mom had to wait four hours before she could see her baby again and doctors delivered news that left her shocked and confused.
"[Doctors] didn't know what it was at first," Amber told PEOPLE. "They told me she had really low-set ears and that her head was cone-shaped. They started feeling around and realized it was her skull. Then they said they were pretty sure it's Pfeiffer syndrome."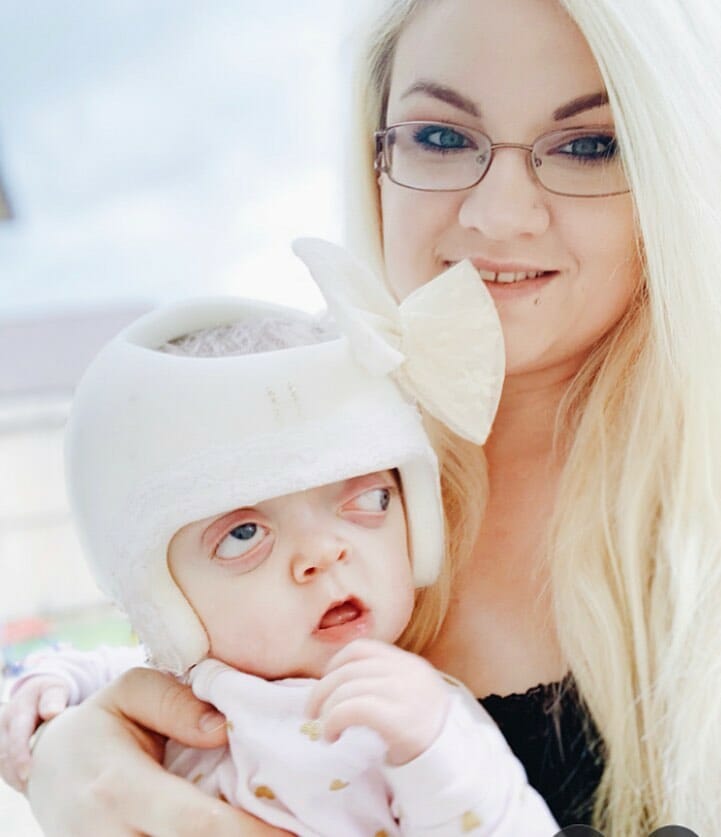 Pfeiffer syndrome is a rare, genetic disorder in which some skull bones fuse together and grow abnormally, according to the National Institute of Health.
It also affects bones in the hands and feet and more than half of all children with the condition have hearing loss.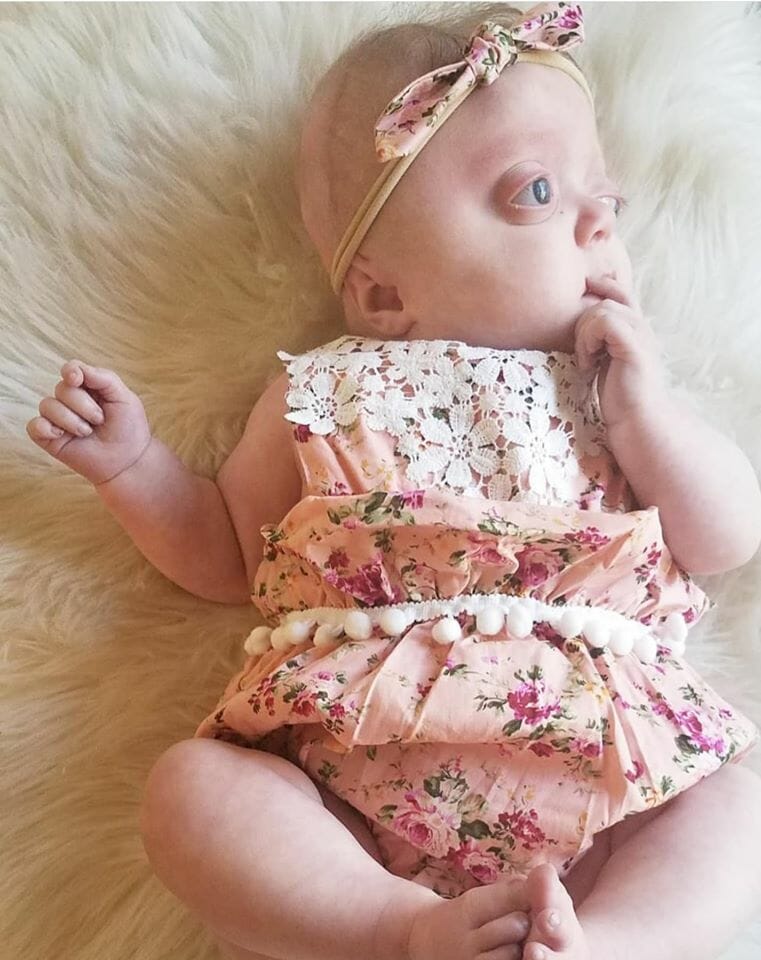 According to Amber, the condition is so rare that doctors never checked for this during her pregnancy. Amber was "in shock" when she heard about the diagnosis.
But the 27-year-old mom took one look at her baby and felt everything was okay with the world.
"When I saw her, [her appearance] didn't change my mind about anything. I just held her and she was just the cutest little baby," Amber told PEOPLE.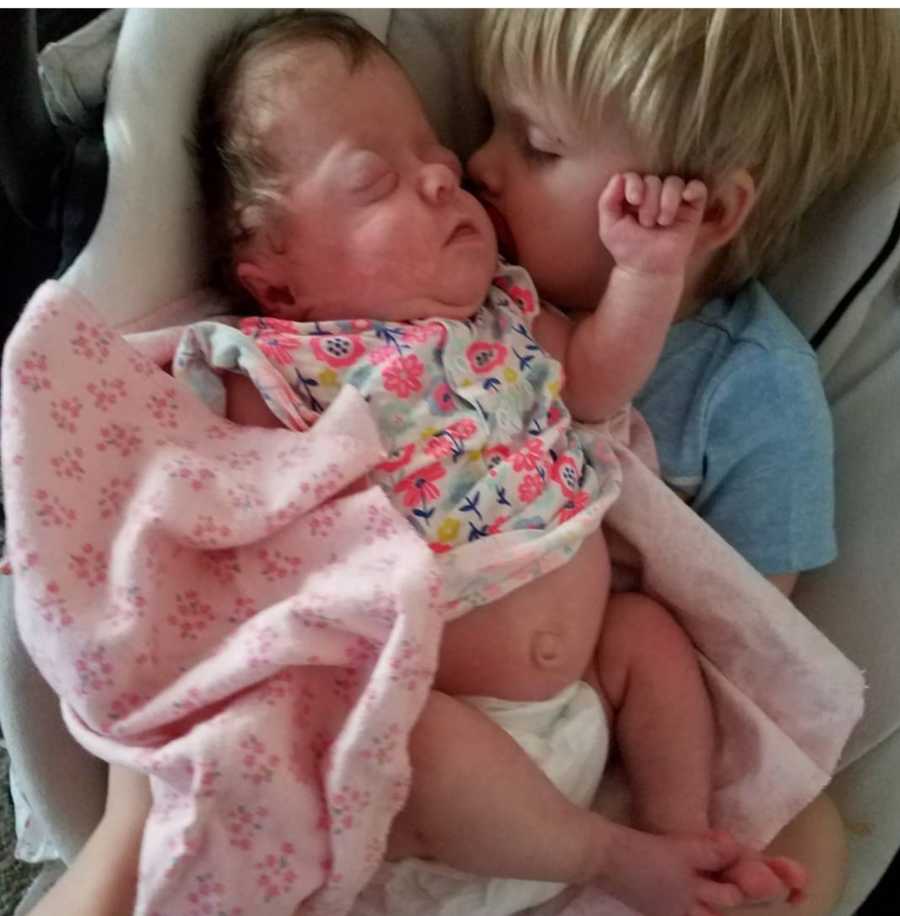 "When I first saw her and held her, she was my perfect little baby so I tried to block out any negative things. I said, 'There's nothing wrong with her.' I didn't want to believe she had that."
When Halle was five weeks old, she had to have dangerous surgery to remove her skull and reduce swelling. Amber couldn't believe how well Halle did.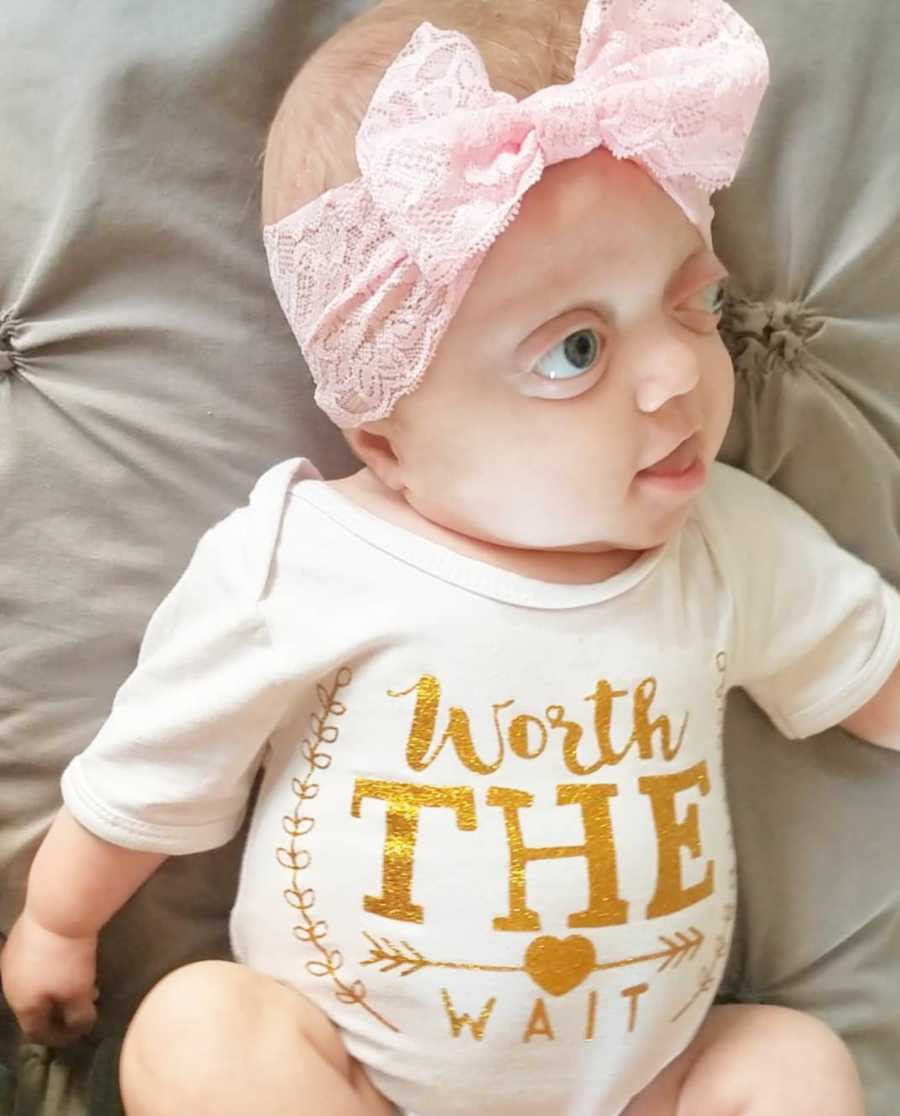 Amber was still terrified over what the future held for her precious baby but was relieved when doctors reassured her that as long as Halle got the care she needed in time, she should have a normal life expectancy.
"There she was, I could see our perfect little angel lying on her bed. She was still very sleepy from the anesthesia. But she was doing great and she was so beautiful, the difference in her head was just amazing," she told Love What Matters.
"As I was looking at her, I thought: 'This girl is the strongest person I have ever met, and she was only 5 weeks old.' I was so proud to be her momma, and couldn't wait to hold her. She looked so peaceful."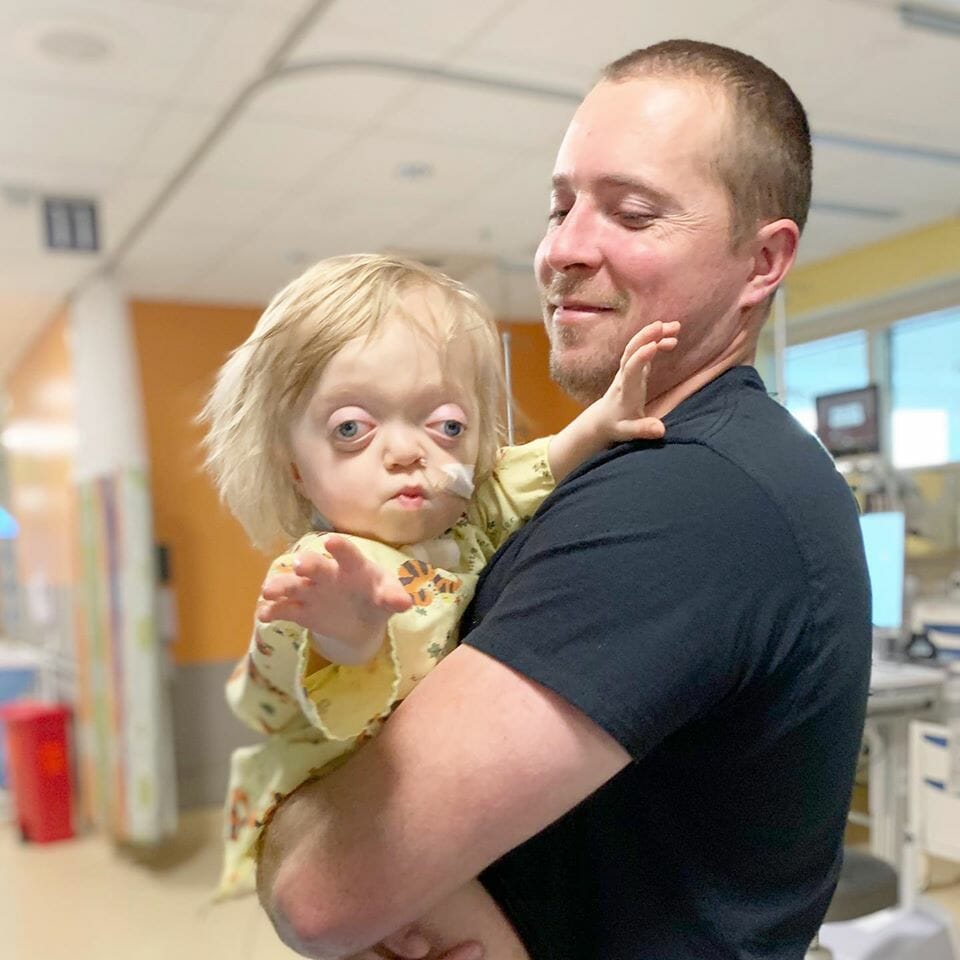 'I think she's beautiful'
Halle still had many more surgeries ahead of her but the family continues to do well and have become closer as a result. The family has been adjusting well to life with Halle, according to Amber.
Proud mom Amber shares pictures of her sweet baby girl on social media to help raise awareness. She continues to spoken openly about Halle's condition, and she never hesitates to share photos of her beloved daughter online.
"When she grows up, people with disabilities are always gonna have some insecurities," she told PEOPLE. "I want her to know that I think she's beautiful and I'm not afraid to show her off."
Such a beautiful baby and an awesome mom.
Thank you for sharing the story of your precious little one! You are the family that was chosen to receive her because there was already a place in your hearts for her.
God Bless this beautiful, precious, amazing little girl and her family!
Please share this story with your friends and family.
The post Newborn baby has skull removed and all Mom sees is a 'perfect little angel' appeared first on Newsner English.