If you've ever had to go through co-parenting, you'll know it's far from a walk in the park. When two people go their separate ways and find new partners it can strain relations between them, thus potentially birthing difficulties as relates to sharing a child.
One mom's viral post, however, is proving that co-parenting with a blended family isn't just possible, it can be truly magical.
Madison Holley freely admits that co-parenting her now 3-year-old son, Cade, with her former partner wasn't always the simplest of tasks.
When she first broke up with her ex, Tyler Mcilveen, it was hard on both of them.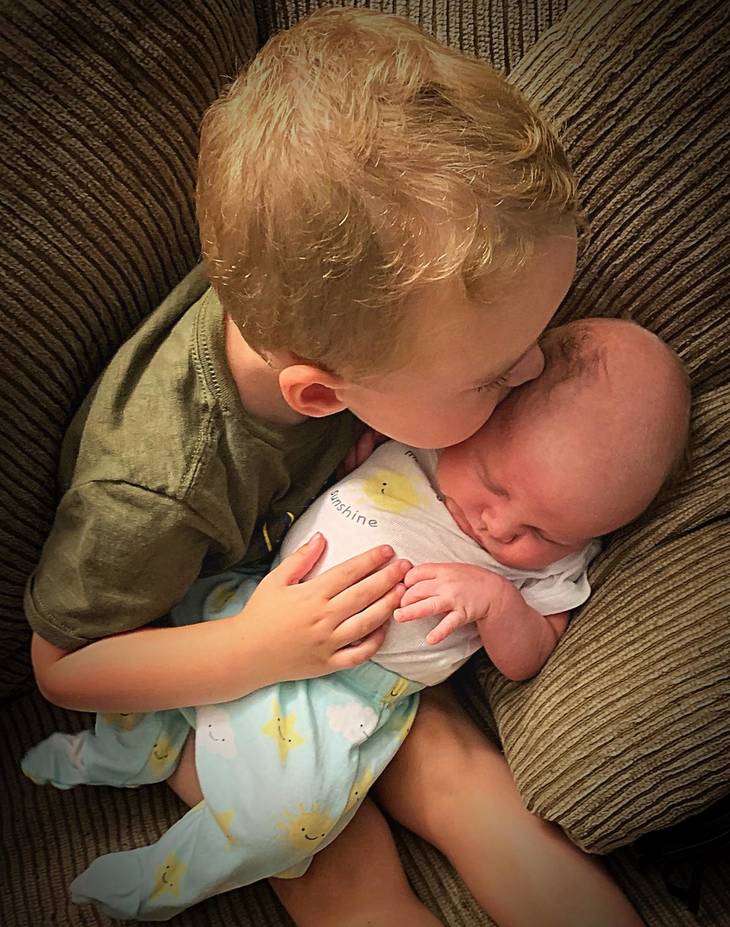 She explained to CafeMom: "We were in different places and I'm very headstrong, so it was hard for us to agree on things."
In fact, it got so bad that Madison and Tyler were barely talking by the time she met her new partner, Cody. "We didn't want to even see each other," Madison explained. "Cody used to message Tyler for me, believe it or not." 
The turning point of their relations came when Tyler started dating someone himself. He met Karin six months after Madison started seeing Cody, and it's Karin who Madison credits with patching the holes.
"Meeting Karin was when we both became happy again. I think meeting new people who put our child first and respected that we had Cade together no matter what and us both being happy again helped," Madison said.
"She was the one who suggested we all sit down and put all our differences aside. Leave the past in the past and everything that hurt or upset any one of the four of us resolve right then and there, so that the future was nothing but positive and full of love from the four of us for Cade!"
The two couples eventually did just that: sat down and resolved their differences.
"The bottom line was we are all gonna be around each other forever as Cade grows up," Madison explained. "And we all wanted to be part of it, so for Cade we all need to do it together."
Needless to say, when Madison snapped a picture of Cade walking hand-in-hand with both Cody and Tyler, it gained plenty of traction.
The image was taken as they left the hospital after the birth of Cade's little brother, Waylon, on August 2.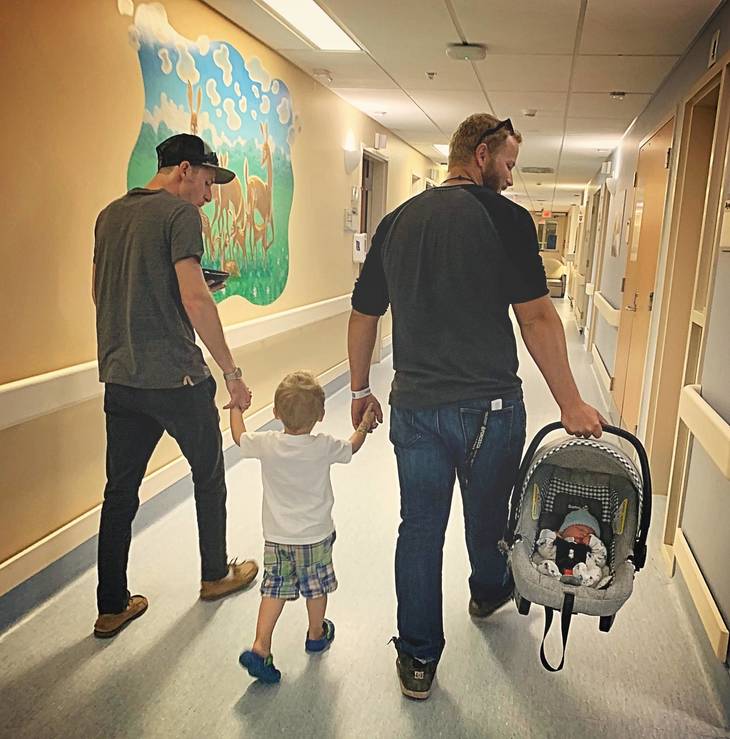 "Honestly, 90 percent of the people say things like, 'That's how it should be,' and 'Very proud of us,' and 'Mature to put the child first,'" Madison said.
"The odd people say negative things like, 'I shouldn't be friends with my ex,' 'It's messed up,' and some people just say things like, 'I shoulda been married before having kids' … but it doesn't faze me."
As long as you're happy, Madison, and everyone else is happy, that's what matters most!
Share this article if you think more people should put aside their differences like Madison and Cody did!
The post Mom snaps photo of ex & fiancé leaving hospital with her newborn – and it's parenting done right appeared first on Newsner English.