The older you get, the more special and important all your old photos and home videos become. They serve as a way to connect with your past and the life you've lived, evoking memories of people and places long gone.
But one centenarian didn't have any record of one of the most special parts of her life… until strangers dug up footage that hadn't been seen in decades, giving this old woman a chance to rediscover her youth.
Alice Barker, born in Chicago in 1913, was born to dance—it's something that was part of her from birth. "My mother told me, she was getting ready to bathe me, and on the corner was a band playing," Alice recalled. "She had forgotten something and had gone into the house to get it."
"And when she came out I was gone, and I was down there naked, just going, dancing."
So when she grew up, she took a chance and moved to New York City to become a professional dancer. Her career coincided with the Harlem Renaissance of the 1930s and '40s, and Alice danced at famous clubs like The Apollo and The Cotton Club, and with stars like Frank Sinatra and Gene Kelly.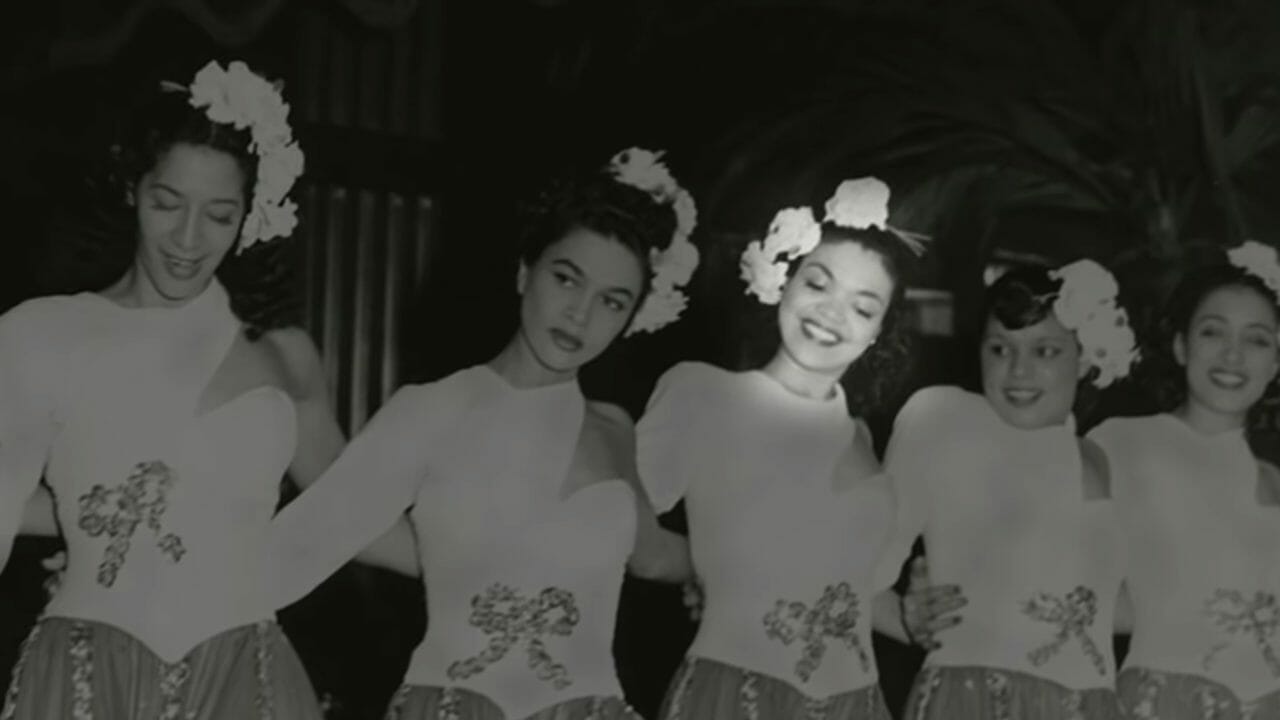 But decades passed, and as Alice got older, she had less and less to show for her life as a dancer other than her stories. The films she made were difficult to track down, and photos and memorabilia had been lost to several moves.
In 2015, Alice was 102 years old, living in nursing care. It had been at least a decade since she had seen any record of her dancing days.
But then, she got an incredible surprise… some friends tracked down footage of her dancing days. Alice watched on with joy as she saw her younger self, for the first time in decades, dance and shimmy on stage: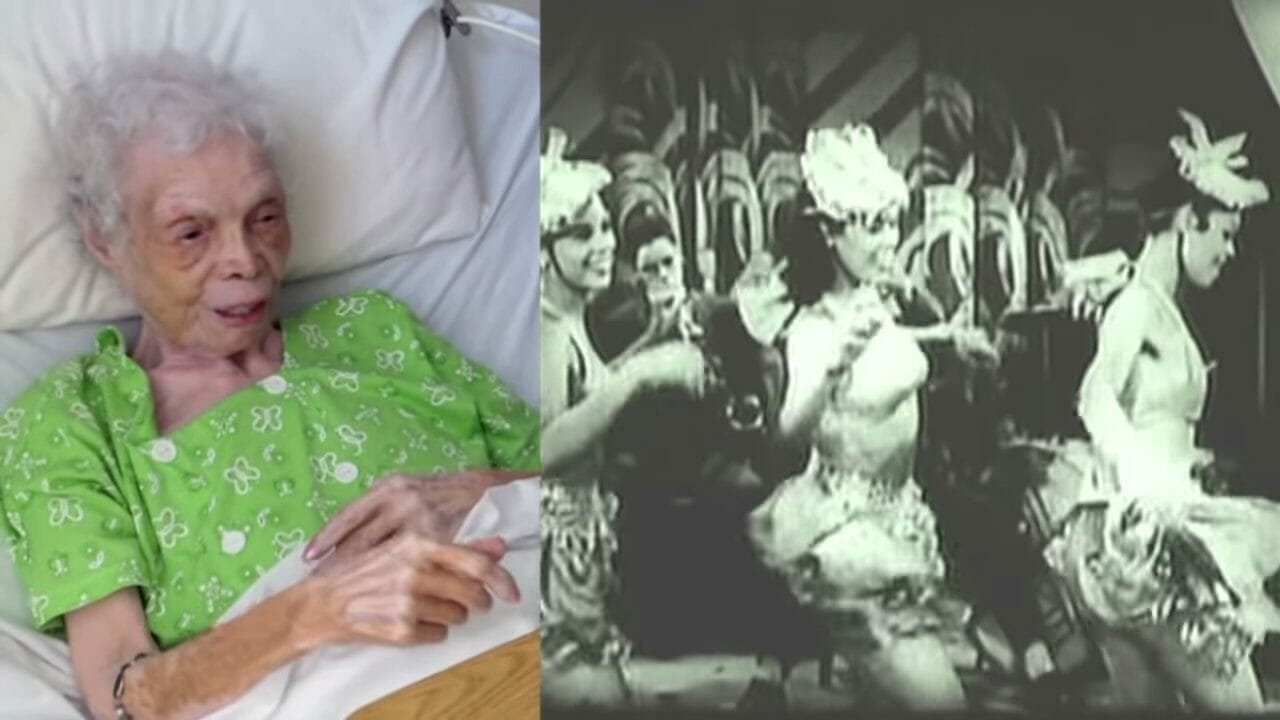 David Shuff, a volunteer at the nursing home, and Gail Campbell, Alice's recreational therapist, had spent years searching for some archival footage of Alice dancing.
She had recorded a number of short films called "soundies," recordings of dance numbers at clubs, but finding them was a challenge.
They enlisted jazz historian Mark Cantor, who had production records of the soundies. He discovered that Alice's name was listed as "Baker" instead of "Barker."
Suddenly, he made a breakthrough, and found three soundies featuring Alice.
Alice watched in awe as she watched the old numbers off an iPad, pointing herself out in the lineup and recalling the old songs and dances she would perform, and how they used to call her "Chicken Little" because she would always order the chicken.
"It don't mean a thing if it ain't got that swing," she said watching one of the movies.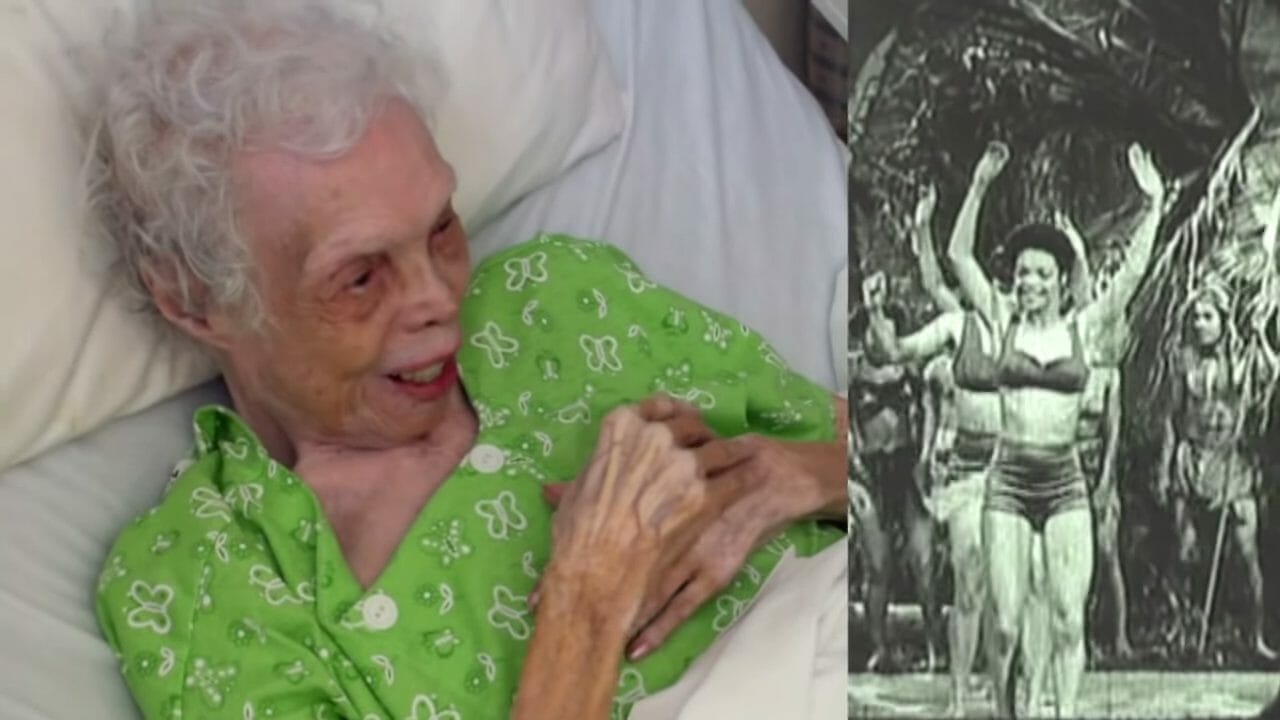 "It's just fabulous, fabulous to see all these things and remember all these things that was happening," she said.
"Making me wish I could get out of this bed and do it all over again."
For Alice, the nostalgic experience connected her with her old self, and a long-gone time in her life where she was really in her element—a time when she really got to pursue her passion.
"I used to often say to myself, I am being paid to do something, that I enjoy doing and I would do it for free," she said. "Because it just felt so good doing it. Because that music, you know… I just get carried away in it."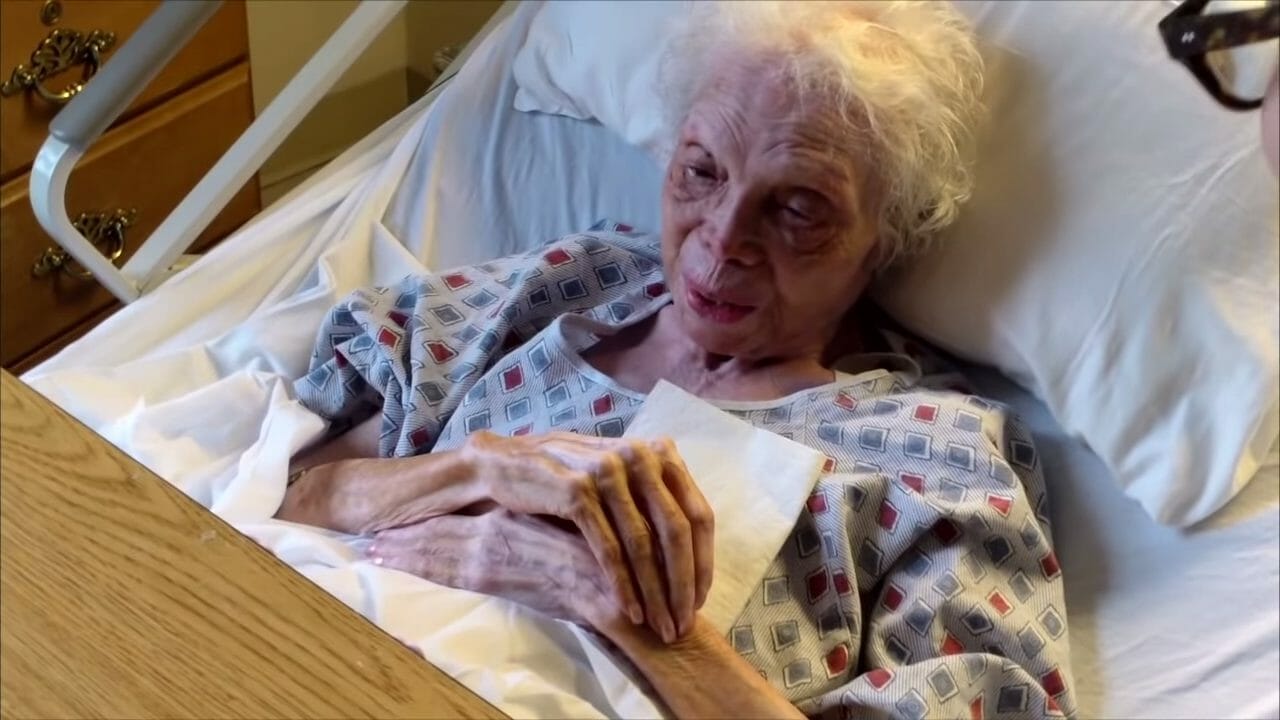 After recording her sweet reactions, her friends were able to find even more footage and came back to show her. Alice was delighted.
Alice's legacy and life as a dancer was nearly lost, faded into obscurity, but now it's assured that she will live on. Since her story was uploaded to YouTube in April 2015, the video has been viewed over 26 million times.
Alice passed away in April 2016. While it's sad, it's a miracle she was able to spend the last year of her life finally able to revisit the joyous days of her youth, and received love and support from fans around the world.
"She spent the last day of her life in good spirits, enjoying listening to music and having her mail read to her," David Shuff wrote on YouTube. "Thank you to all the thousands of fans who sent in cards, flowers, and art. You truly gave her deep joy and meaning in the last years of her life!"
What a beautiful story! Thank you to everyone involved for making this happen and bringing such happiness to this 102-year-old! Share this incredible story!
The post Memories come rushing back when 102-year-old former dancer sees herself on film for the first time appeared first on Newsner English.