Matthew McConaughey has long since established himself as one of the good guys in Hollywood; talented on screen and a nice person off of it.
It should come as little to no surprise, then, that he's showing his support for those in the path of the California wildfires by way of serving up no less than 800 dinners.
The Interstellar star followed the likes of John Cena and LeBron James with his heartfelt gesture, jumping behind the grill to help prepare 800 turkey dinners which were delivered to more than 20 firehouses across Southern California.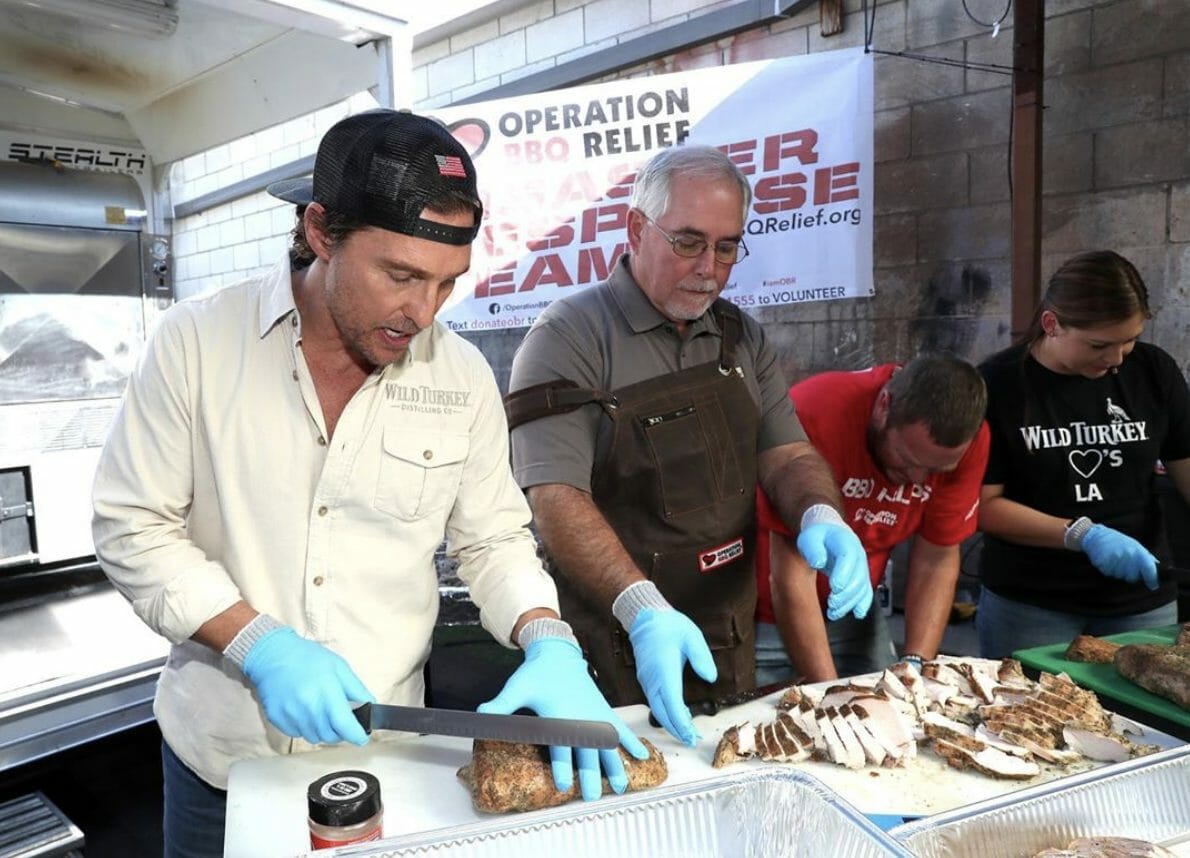 The fires, the largest of which is the Kincade Fire, have ravaged thousands of acres of land, though President Trump has threatened to pull federal aid.
Firefighters are working around the clock to try and fight back the blazes, and thankfully their efforts haven't gone unnoticed.
McConaughey has visited some of the firehouses in Southern California himself, listening to stories from those on the front line.
The actor, working in collaboration with Wild Turkey, said in a statement: "Little did we know when planning this annual event that California, my second home, would once again be hit with devastating fires.
"Being able to provide meals to the men and women who put themselves on the line is an honor for me, Jimmy and Eddie Russell. We are grateful to be here today to say thank you, shine a light on their unwavering conviction, and hopefully inspire others to get involved and help in their own communities."
The Los Angeles Fire Department meanwhile thanked McConaughey for his contribution. "Huge thank you to Operation BBQ Relief and #matthewmcconaughey for donating trays of delicious BBQ to our crews around the city," they said on Instagram.
All our thoughts and prayers go out to those affected by the California wildfires, especially those doing their utmost to keep those fires under control.
Share this article on Facebook if you want to send your well wishes, as well as to pay tribute to Matthew McConaughey.
The post Matthew McConaughey gives 800 dinners to firefighters battling California wildfires appeared first on Newsner English.