When you think of Jason Momoa, you probably think of this sexy Hollywood Man-God who seems to be carved out of granite with devastatingly good looks and an aura that just exudes raw animal passion and danger. Wait…what was I talking about again? Oh, yes. Jason Momoa. But, as the actor shared on the internet this week, he wasn't always so popular. In fact, before his breakthrough role as Khal Drogo on HBO's Game of Thrones, the actor had worked for many years in relative obscurity. But now Momoa is a bonafide Hollywood A-lister with an icon for a wife and a career that knows no limits. However, one thing Momoa can never move away from his eternal heartthrob status
And his latest Esquire Magazine photoshoot has given the internet some of the best Momoa pics we've ever laid our eyes on. Momoa was born in 1979, in Honolulu, Hawaii, but the six-foot-four-actor has only recently become a household name. Despite his Hawaiian heritage, Momoa mostly grew up in Iowa. One of the first big roles he landed was in the sci-fi series Stargate: Atlantis. The sci-fi military hybrid had a fairly successful run. Momoa starred as Ronon Dex and received much critical acclaim.
In 2011, Momoa was cast to star in the first season of a relatively small fantasy show called "Game of Thrones," perhaps you've heard of it? However, GOT grew to become more wildly successful than anyone could have imagined. And Momoa's character, Khal Drogo, quickly grew to become a fan favorite. During the earliest episodes of the show's first season, Drogo was married to Daenerys Targaryen (played by Emilee Clark) in an arranged ceremony. The two characters seemed like complete opposites, and at first, their relationship was rather abusive.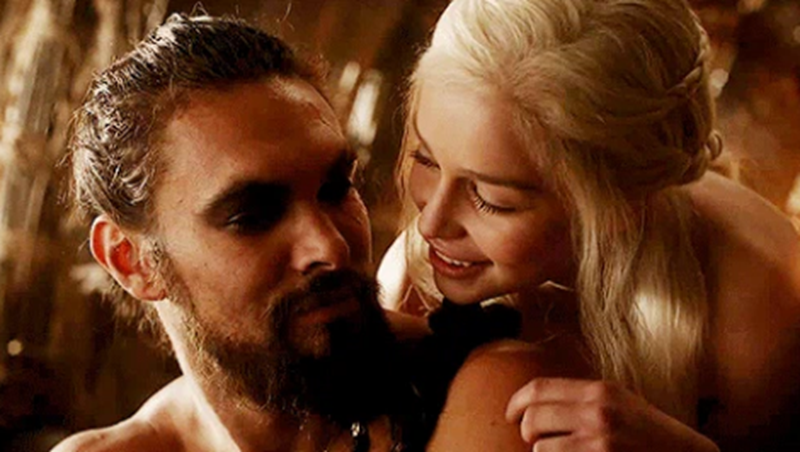 However, the two characters soon developed real feelings for each other and became one of the hottest screen romances in Hollywood history.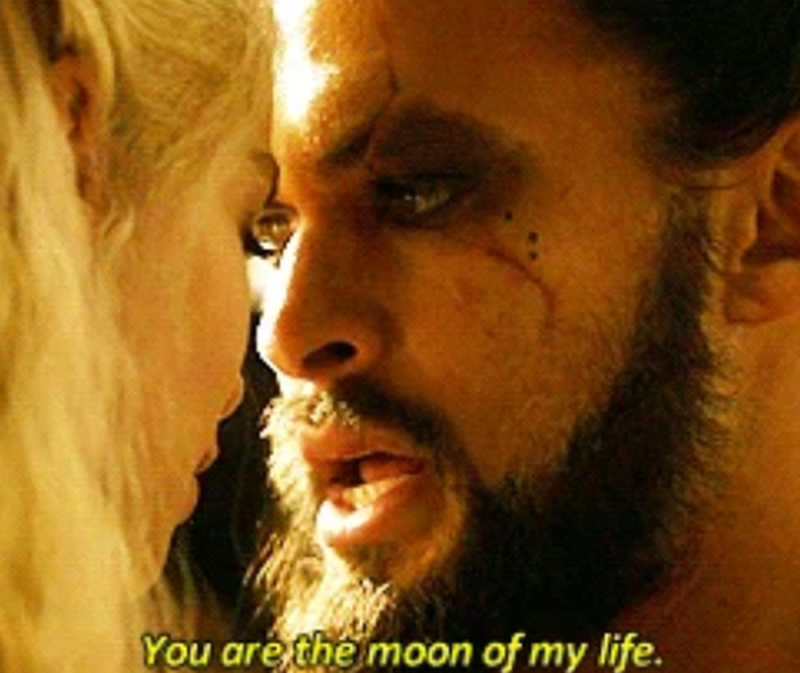 Momoa would go on to land the role of Aqua Man and become of the biggest box office superheroes in the industry. To give you an idea of just how big of a deal this is, if you would have told any comic book nerd that an Aqua Man film would earn over a billion dollars just a few years ago and they would have laughed at you for at least 20 minutes.
Something many of his fans may not know, before he started out as an actor, Momoa studied marine and wildlife biology — proving that he has plenty of brains to go along with his Braun.
In 2005, Momoa met actress Lisa Bonet (best known for her role in the 80s sitcom "The Cosby Show," and the two began a relationship. And while there were reports saying the two had married in 2007, they actually didn't tie the know until 2017.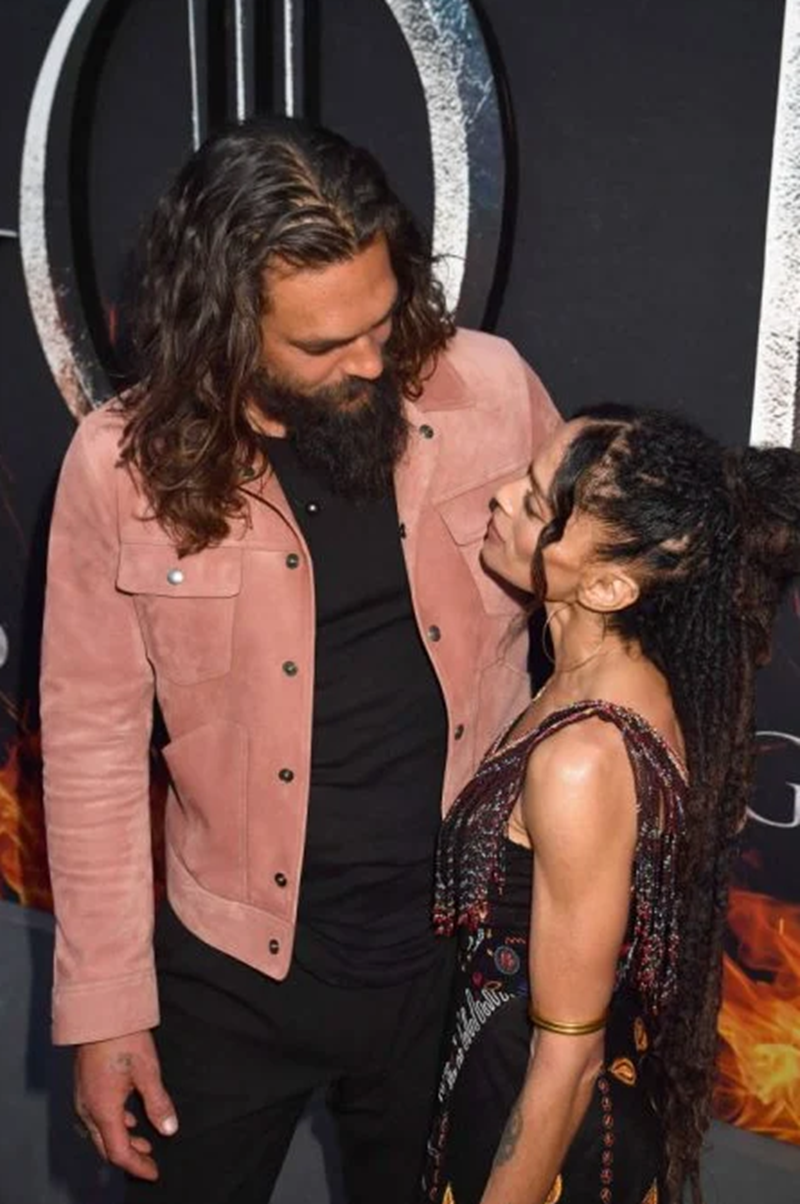 This beautiful couple currently has two gorgeous children together.
They share a daughter, Lola Iolani Moma, who was born in 2007, and a son, Nakoa-Wolf Manakaupo Namakaeha Momoa, who was born in 2008. Momoa is also the stepfather to singer and actress, Zoe Kravitz.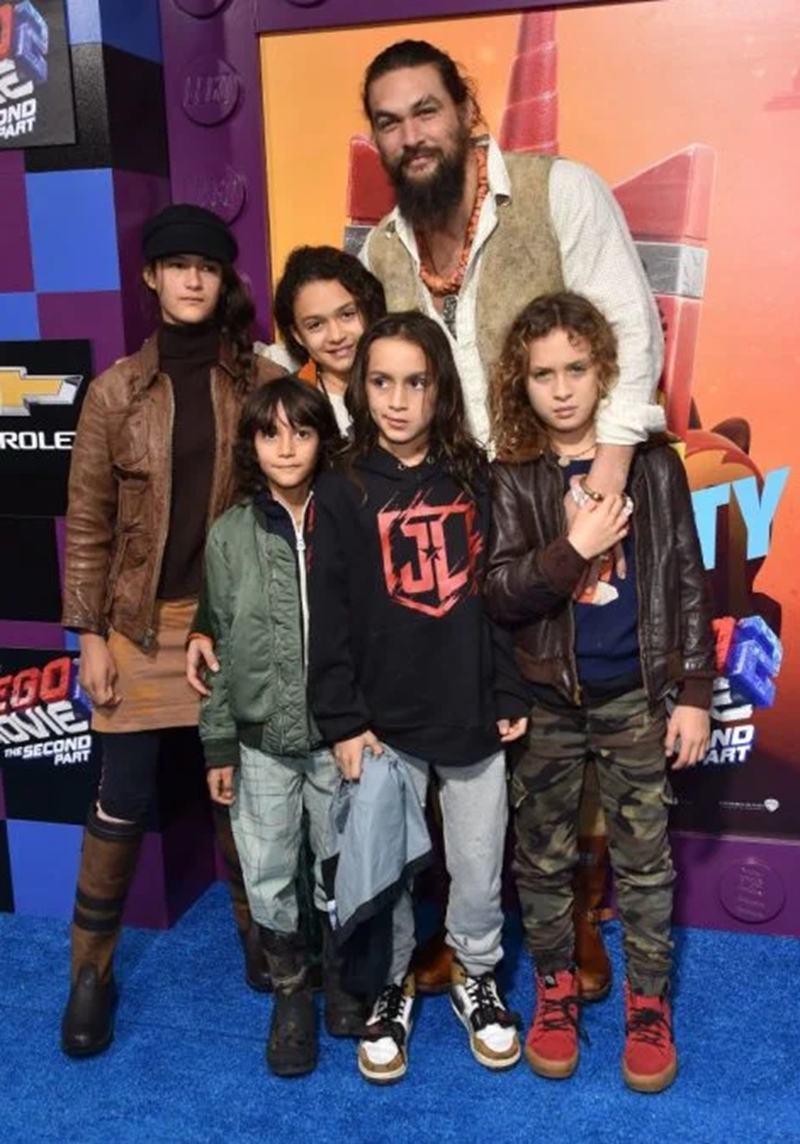 As for Momoa's future, it's looking very bright. It was recently announced that he is set to star in another movie adaptation of the classic sci-fi novel, Dune. The film will be directed by Denis Villeneuve and is rumored to have a 2020 release date.
All in all, it seems like there's never been a better time to be Jason Momoa. And his latest interview with Esquire Magazine seems to confirm this. In it, Momoa showcases his softer side. In spite of his imposing appearance, the actor really comes across as a sweet and very down to earth guy.
For Momoa fans, the pics from the shoot are almost too good to be true.
1.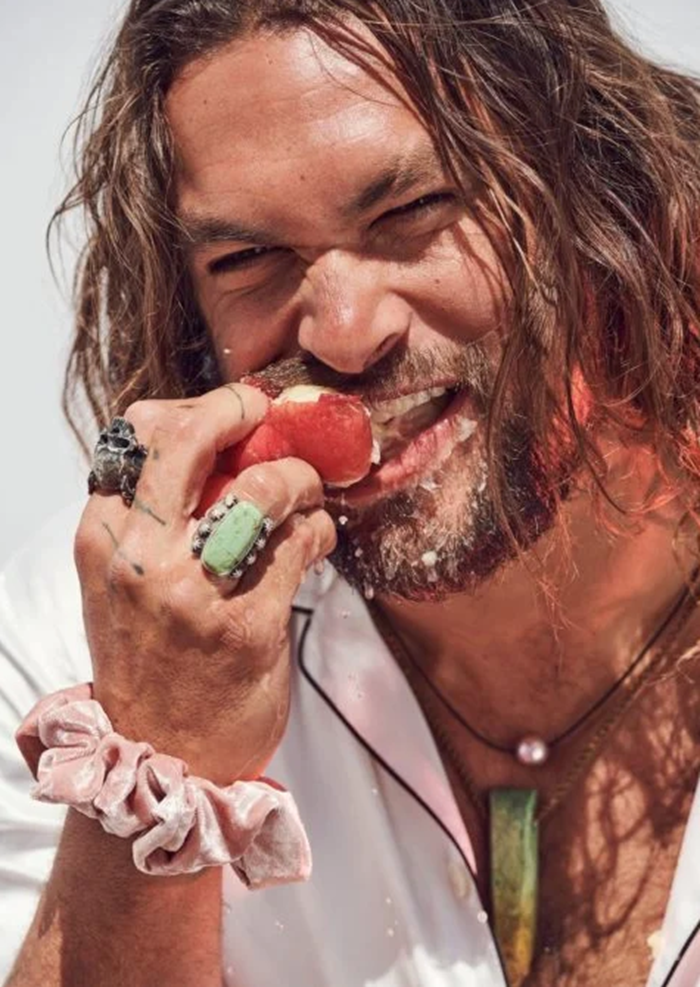 2.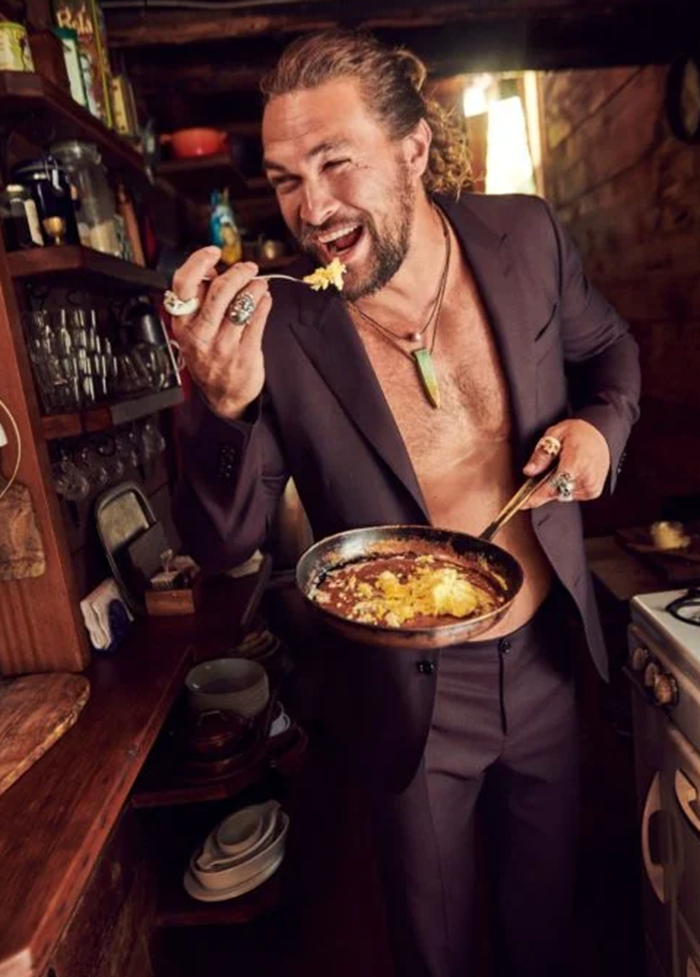 3.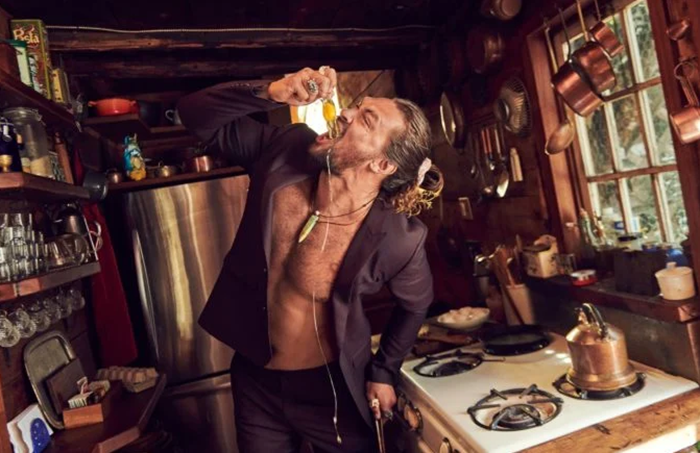 4.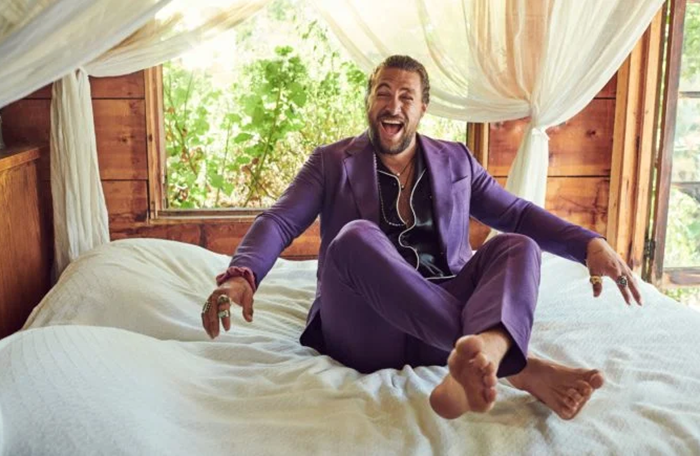 5.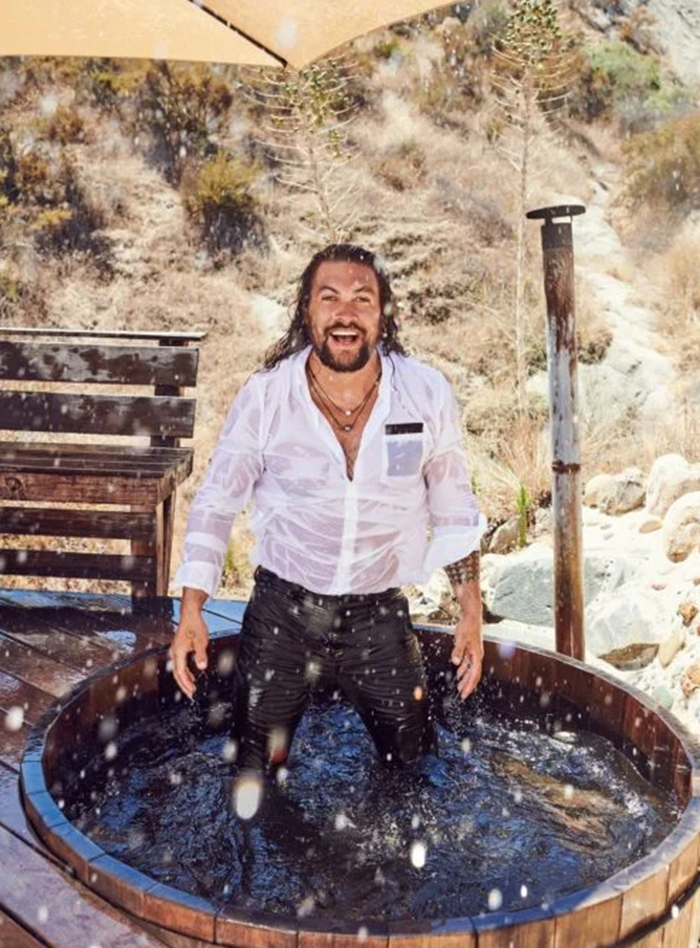 6.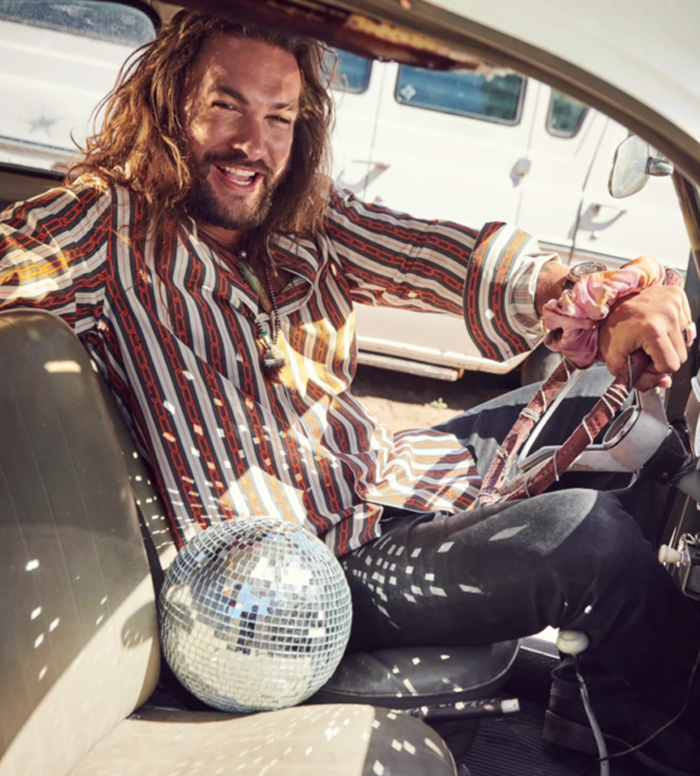 7.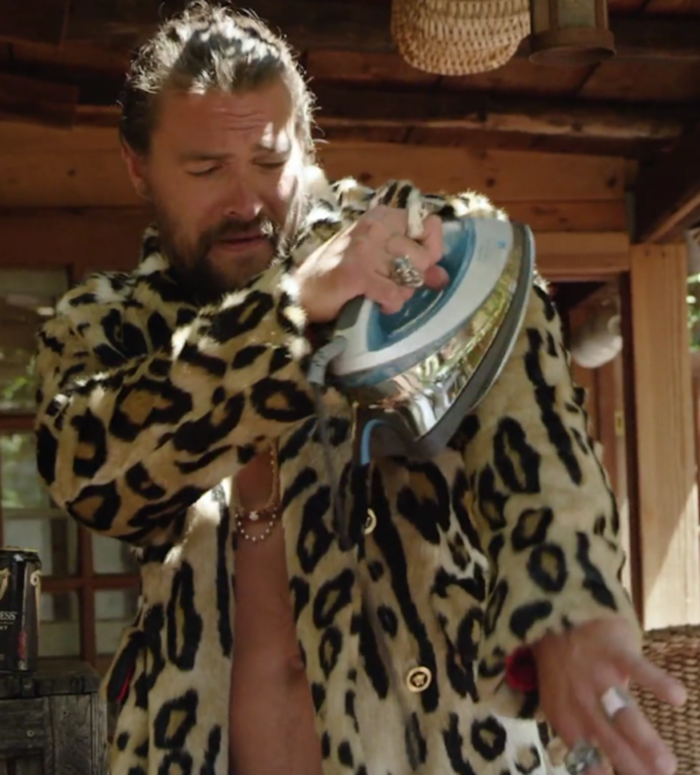 "Momoa didn't become famous until his thirties, and he often appears to be making up for lost time. He always seems to have his hands in something on the side, cooking up a little extra business, milking whatever opportunities he can."
So why has the Esquire story basically broken the internet? Well, the fact that Momoa's Esquire cover features the hunk cuddling a kitten may have something to do with that.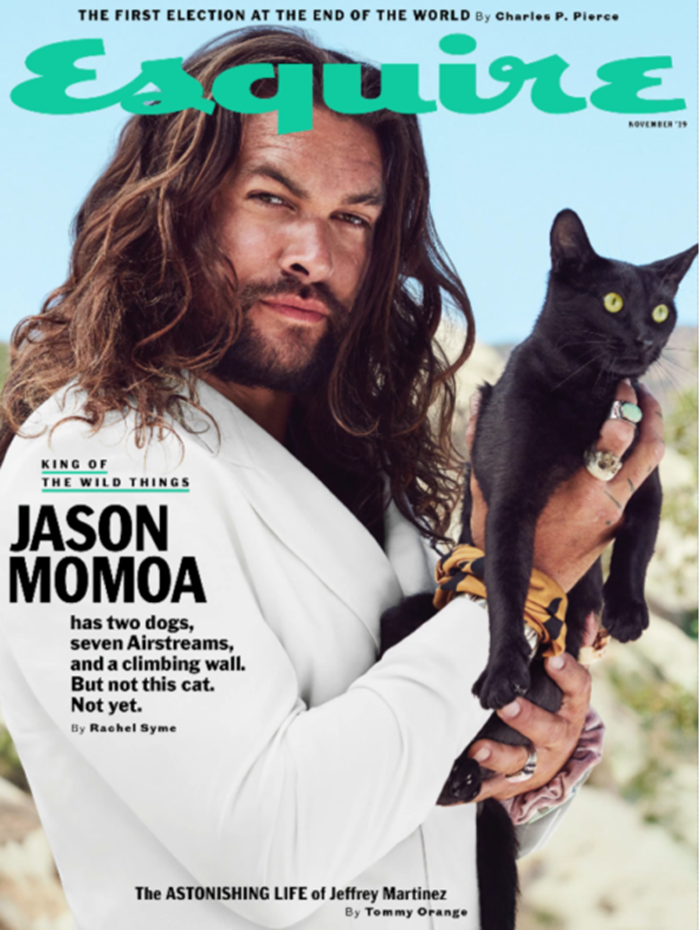 Honestly, this is just what dreams are made of…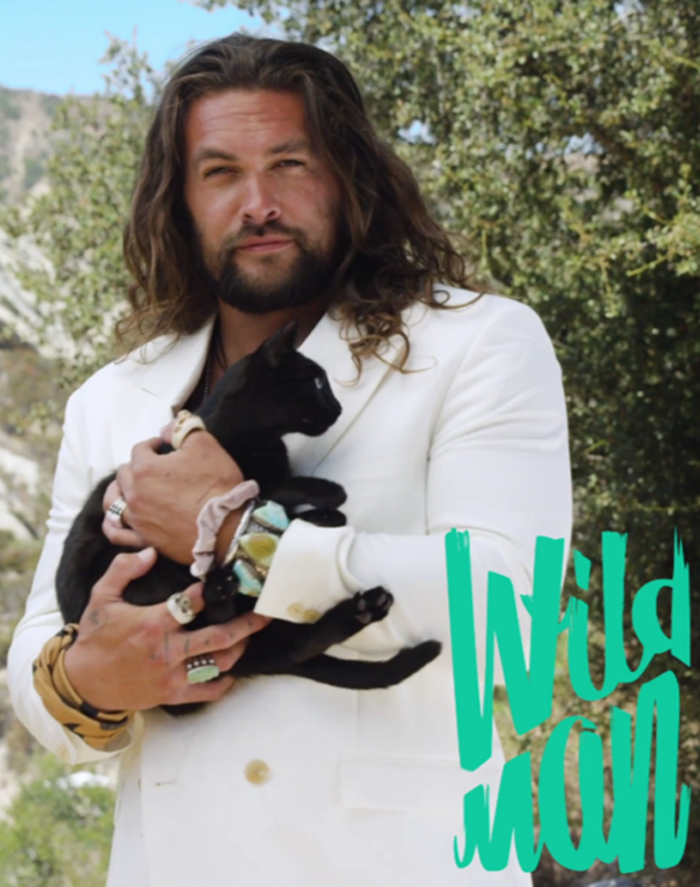 As to what kind of dreams. Well, we'll just leave that up to your imagination…
Are you a Jason Momoa fan? Let us know your thoughts in the comments section, and please be sure to share this story with your friends and family.
Source: Twenty Two Words