Don't you just love it when you stumble upon a solution that tackles two problems at the same time?
Of course you do. We all do. I mean, what's better than solving an issue while fixing another one absolutely free?
A senior at Lakewood High School is being praised after finding a way to create a club that not only helps the environment but also aids homeless people as well.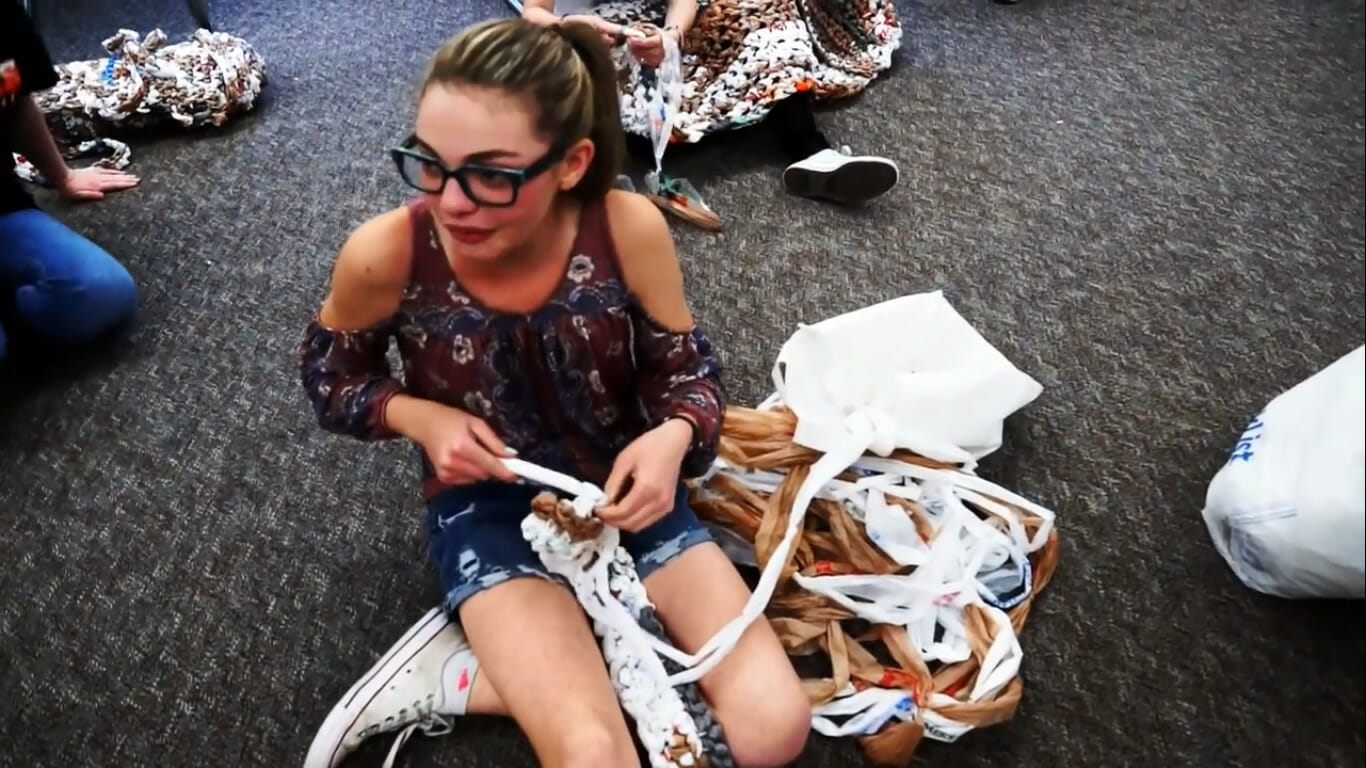 Shelby Tillema, part of Lakewood High School's after-school club, said she became inspired after watching a news report on a group of women who are able to produce hundreds of "plarn" mats for the Volunteers of America.
For those who don't know, "plarn" is basically plastic yarn. The women Shelby talks of, known as "Bev's Bag Brigade", crochet said yarn into mats to be donated to Volunteers of America, who then distribute them to those in need.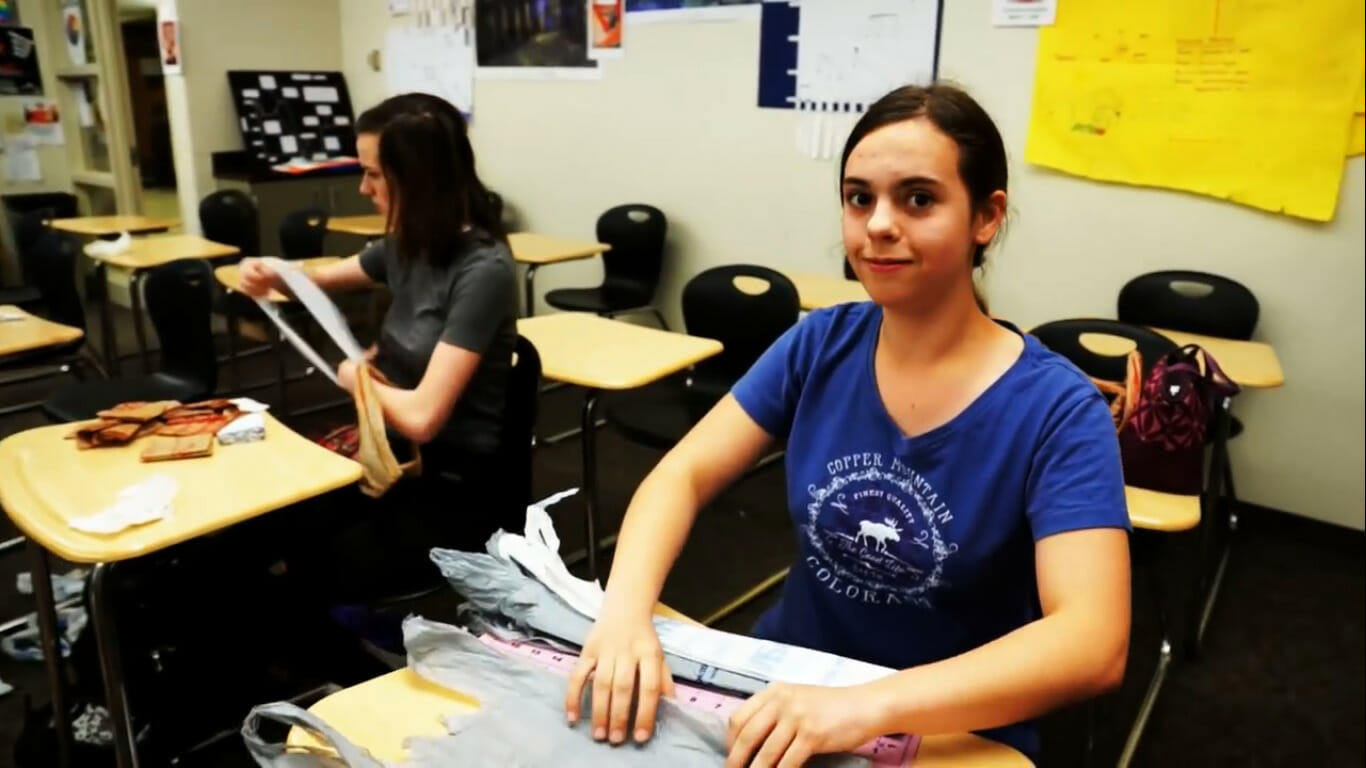 Shelby was so inspired that she created Lakewood High School's "Plarn Club", with other students joining to turn plastic bags into something useful.
"You take recycled plastic grocery bags or just any plastic bags and you cut them into strips, and you tie those strips together and that makes this thing called plarn, plastic bag yarn," president and club founder Shelby Tillema told JPS-TV.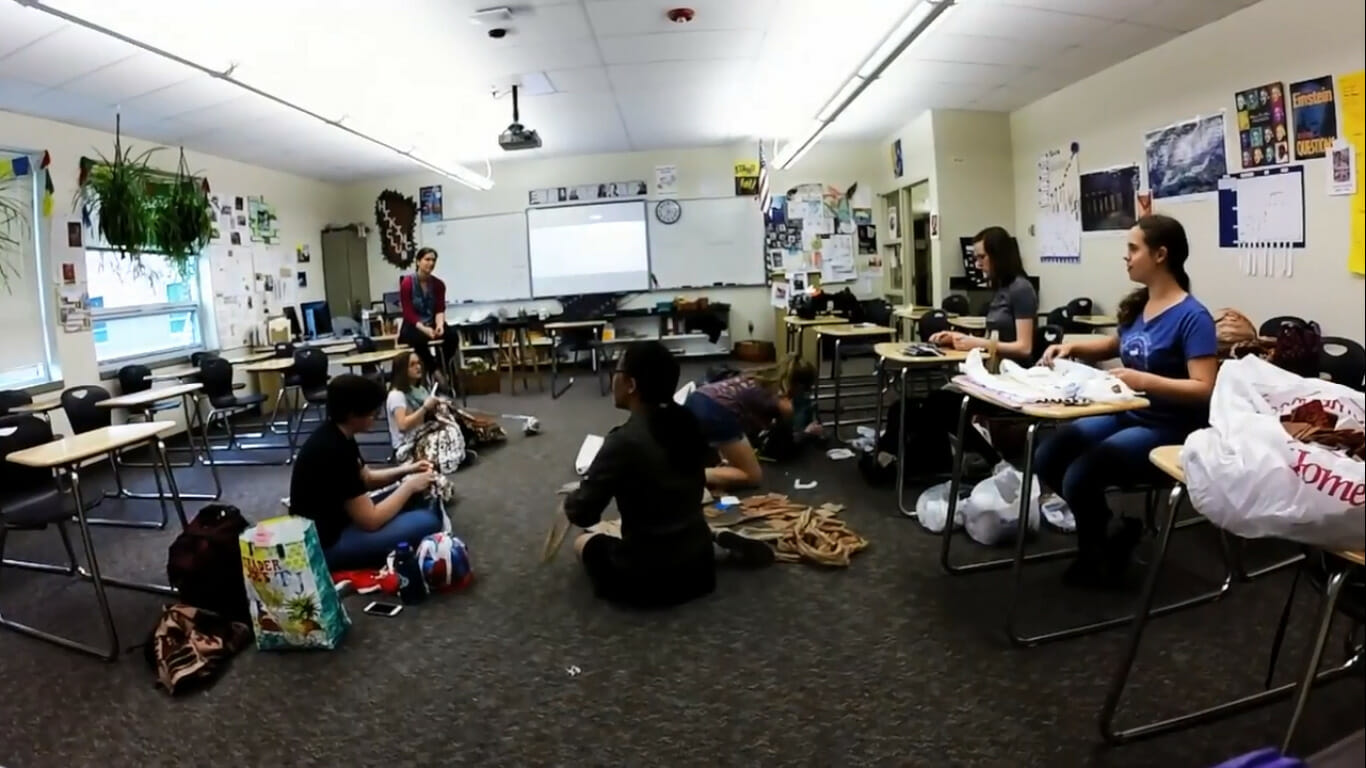 We already know how harmful plastic is to our environment. The Center of Biological Diversity claim an estimated 100 billion plastic bags are being used each year, while each one can take in excess of 500 years to degrade in landfill.
That's not to mention the countless animals who are poisoned or hindered by the presence of plastic in their habitat.
Lakewood's Plarn Club crochet their plarn into sleeping mats before handing them over to the Jeffco Action Center, who then donate them to people sleeping on the streets.
"It'd be awesome if other Jeffco schools imitated this idea," Shelby said.
Indeed! It must make such a big difference for so many people who are struggling to find warmth and comfort outdoors.
We think Shelby's idea is fantastic, as is her drive to inspire others. We should all do our utmost to help those who are in need.
Share this article to shed some light on the project.
The post High school students club together to make "plarn" blankets for the homeless appeared first on Newsner English.