It's amazing how much dogs mean to us when they become a part of the family. We may not even think that we want a dog in our life and perhaps we've even said that we would never own a pet but once they are by our side, we couldn't imagine life being any different. It seems as if they bring so much happiness to us and are a constant companion and when we are without a pet, our lives just aren't the same. There is no doubt about it, dogs change us and they change us for the better.
Aleecia Dahl's grandfather was a man that also didn't want a dog and he was very quick to point that fact out. It's amazing to think that not all that many years after he was saying it, he now is the proud owner of a dog named Coco and he would not have it any other way. "Coco is the dog Grandpa never wanted but cannot live without," Dahl told The Dodo. "They are the best of friends that he never knew he needed." I'm sure that many of us have experienced something similar in our lives.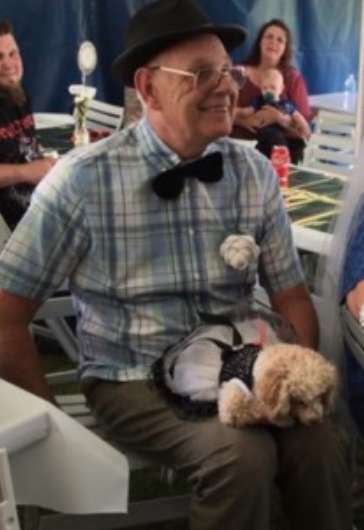 Coco and his human are inseparable. They often go on adventures together and even when they are home, they are often found in their favorite chair.
When that chair was put to rest, however, a replacement became necessary and that was a big decision.
"When grandma and grandpa moved, they [needed to buy] new furniture," Dahl said. "It was Grandpa's requirement that the footrest on his lounge chair was wide enough for him and Coco to sit side by side."
Amazingly, grandpa brought Coco along with him to the furniture store to ensure that he fit properly.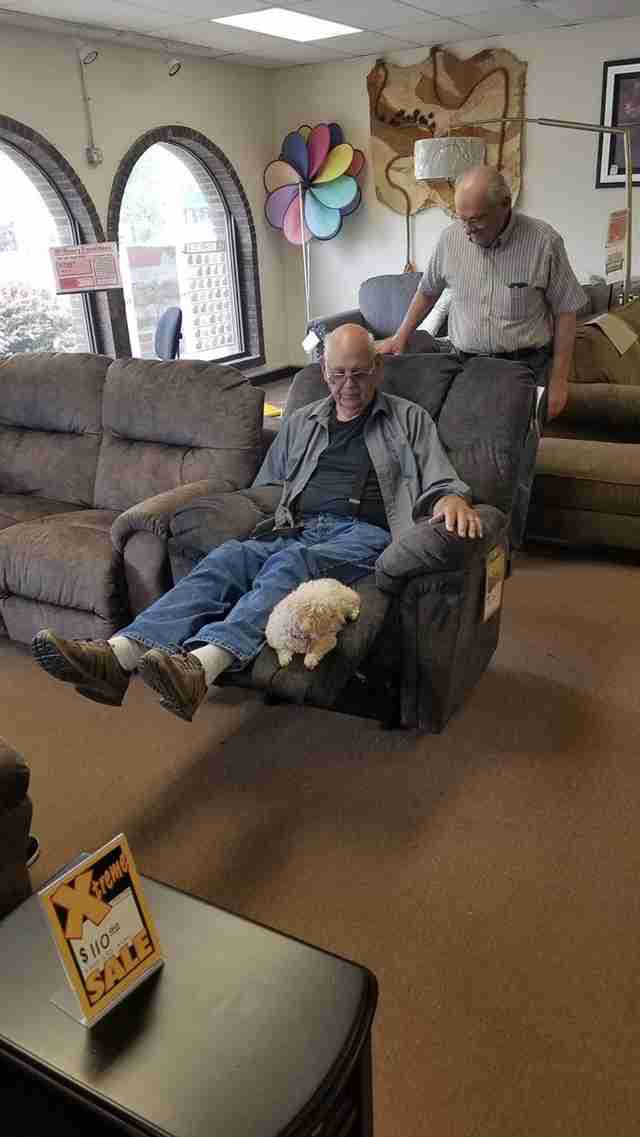 "He brought Coco into several stores to try out chairs until he found the perfect one," Dahl said. "Coco was always greeted with a smile, as I am sure it's not every day a man and his dog go furniture shopping!"
I'm sure that Coco enjoyed the day out very much.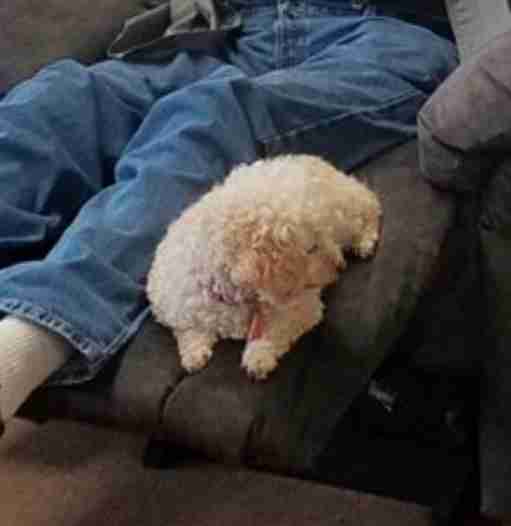 Eventually, they found a chair that was just right for both of them and they will be spending a lot of time on it, I'm sure.
"She's his little best friend," Dahl said.
Source: The DoDo