As parents, we're always pleased to see our children pass milestones and overcome difficulties.
Of course, these milestones can range from simple tasks to outstanding feats of intuition and intelligence. It differs from child to child, but the general pride a mom or dad feels remains the same.
One father certainly has plenty to beam about after sharing the moment his youngest daughter was able to hear for the first time ever.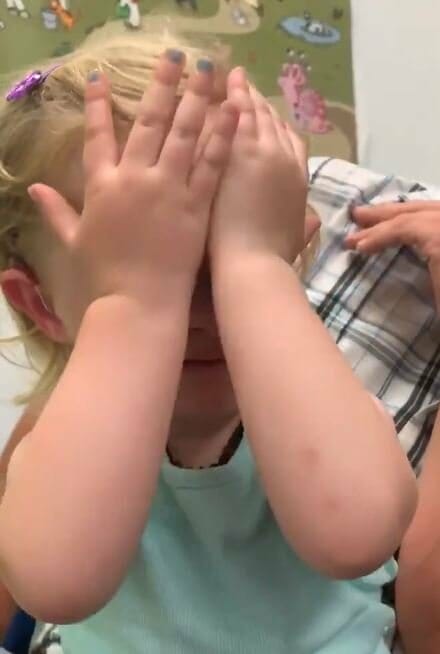 Tristan Storer, from Mollerin, Australia, uploaded a clip wherein his daughter, Macy, is fitted with a device at a hearing centre. She sits on her dad's knee and waits patiently, only to be completely taken back when she begins to hear sound.
Macy's mom, Lauren Hutton-Storer, says "Hi baby girl" when the device has been fitted, before then asking "can you hear us?"
Macy is naturally confused – I mean, who wouldn't be hearing for the first time ever? She reaches up to touch her ears, but is then left overwhelmed by the whole experience.
That's okay though, because mom and dad are there to help. Not only do they slowly introduce her to words, but Macy's given the chance to listen to The Wiggles' song Hot Potato.
Safe to say Macy's life has been changed.
Accompanying the video, dad Tristan wrote: "Today our youngest daughter had the sound 'switched on' for the very first time. Can't speak highly enough of the team at hearing Australia who have guided us through this journey over the last month. #oneprouddad#hearingaids"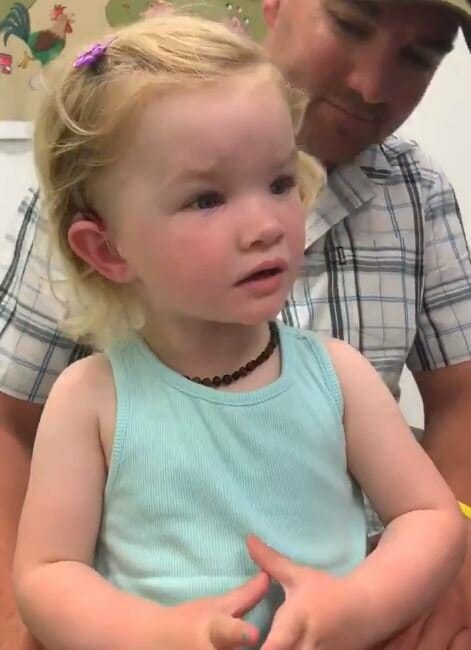 Unsurprisingly, the video in question has quickly gained viral attention. After being uploaded last Wednesday (October 23), the clip has amassed some 2.6 million views.
Way to go little Macy! Such a video is truly enjoyable to watch.
Share this article on Facebook if you, too, smiled when watching it.
The post Dad shares moment youngest daughter hears for the first time in viral clip appeared first on Newsner English.