There's no such thing as a bad time for a beer… not even during a severe weather emergency.
If there's one thing we've learned, it's that even in times of crisis people will still go for a drink, even if it's not the best idea.
That's what one Canadian mad lad proved this week, defying a massive snowstorm in a moment that gives new meaning to the phrase "cold one."
St. John's, Newfoundland was hit with a record-breaking blizzard this week. The city declared a state of emergency that has lasted for days.
The snowfall was piled up so high that people were actually buried in their houses—many opened their doors to find just a wall of snow:
But this is still Canada, and the Canadian people are nothing if not resilient in the face of snow.
And in the face of this "snowmageddon," one man decided it was the perfect time for a beer.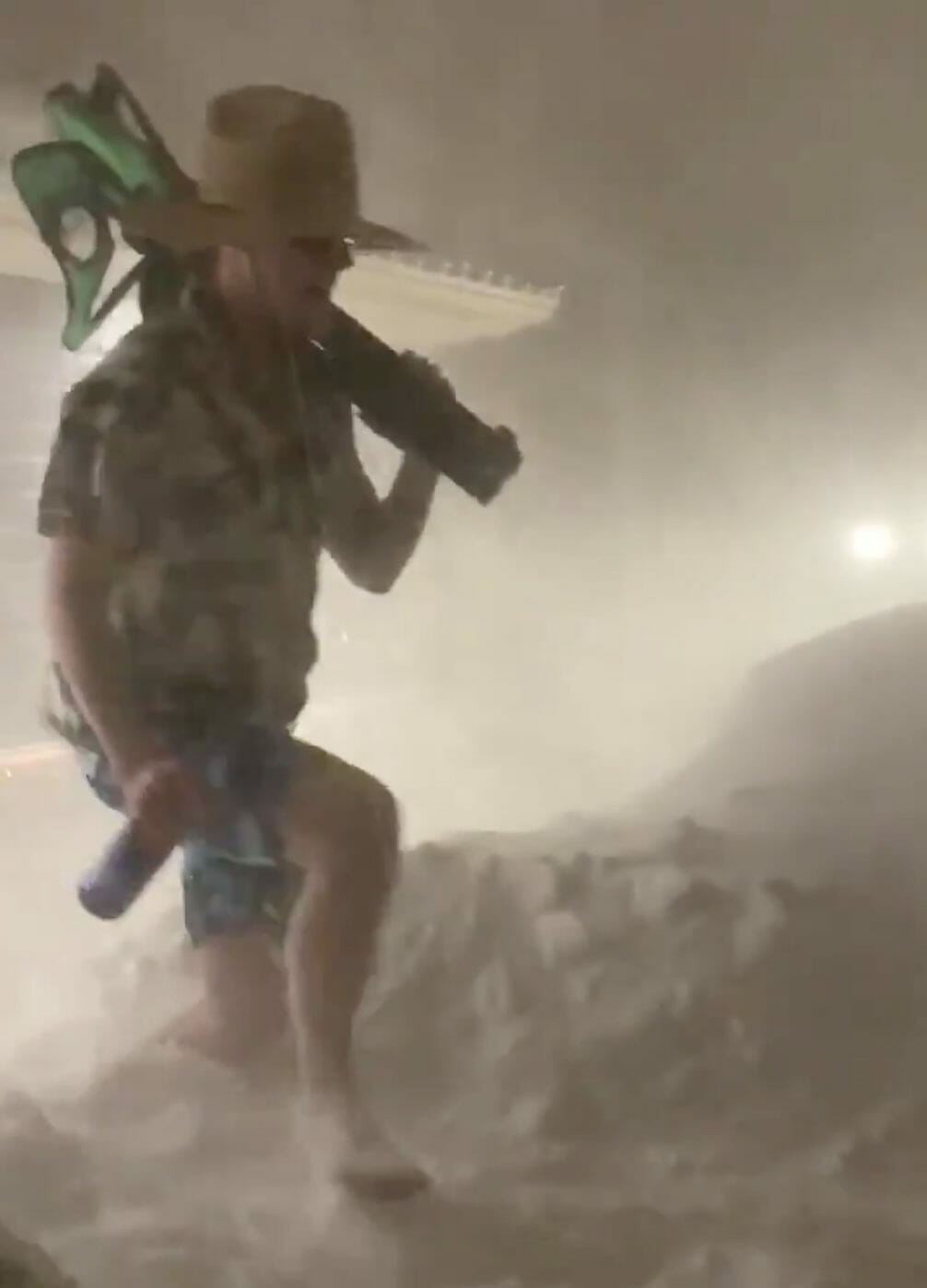 Venturing into the icy storm as if heading to the beach, the man was dressed in shorts, sunglasses and a sunhat.
Plopping his beach chair into the piles of snow, he cracked open a beer, like a man who truly knows how to "chill."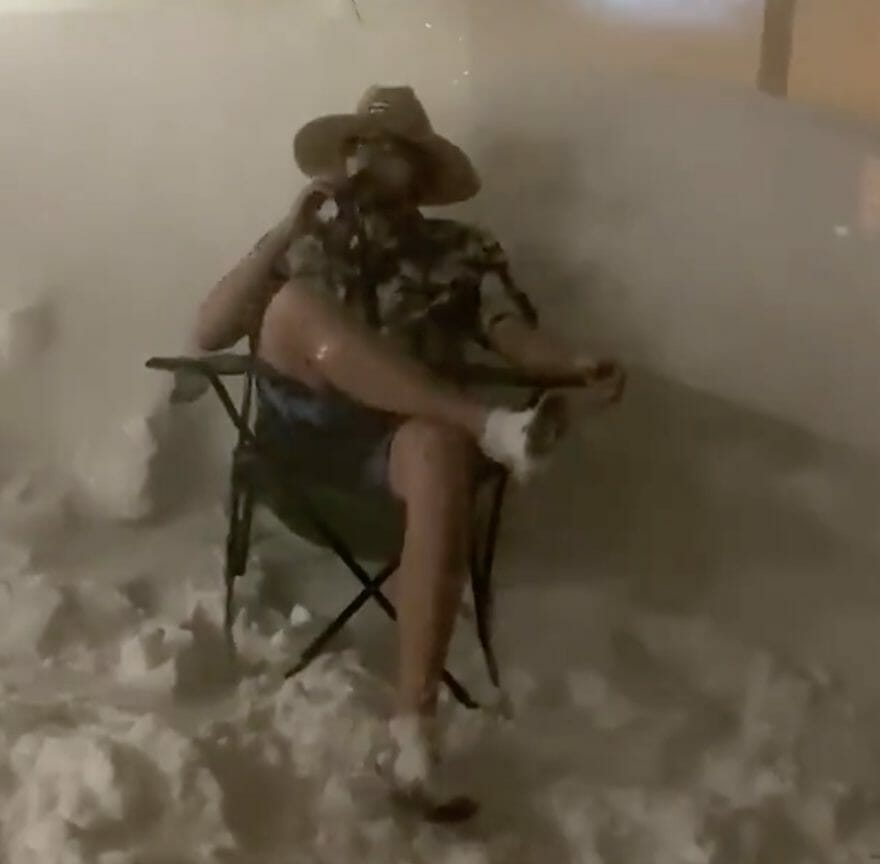 The clip was posted on Twitter, and it's become one of the most talked about moments of the storm.
"Only in Canada," one reply reads.
Some guys are all about chilling back with a beer, and won't let anything stand in their way. We respect this guy's game.
Share this story with someone who would go out for a beer in the middle of a blizzard

The post Chill Canadian guy cracks open a beer in the middle of massive blizzard appeared first on Newsner English.