It doesn't matter how many times we write about, how many people have to suffer with it, how many times we hear horror stories, cancer remains one of the single biggest evils in this world.
A cancer-sick mom has decided to lose her upper set of teeth and go blind in one eye from radiotherapy treatment so that she can spend a bit more time with her children.
Kerry Borlase, 37, was initially told by doctors that she simply had a blocked nose. She was turned away several times last year, before eventually having a biopsy that showed a cancer tumor behind her eyes and nose.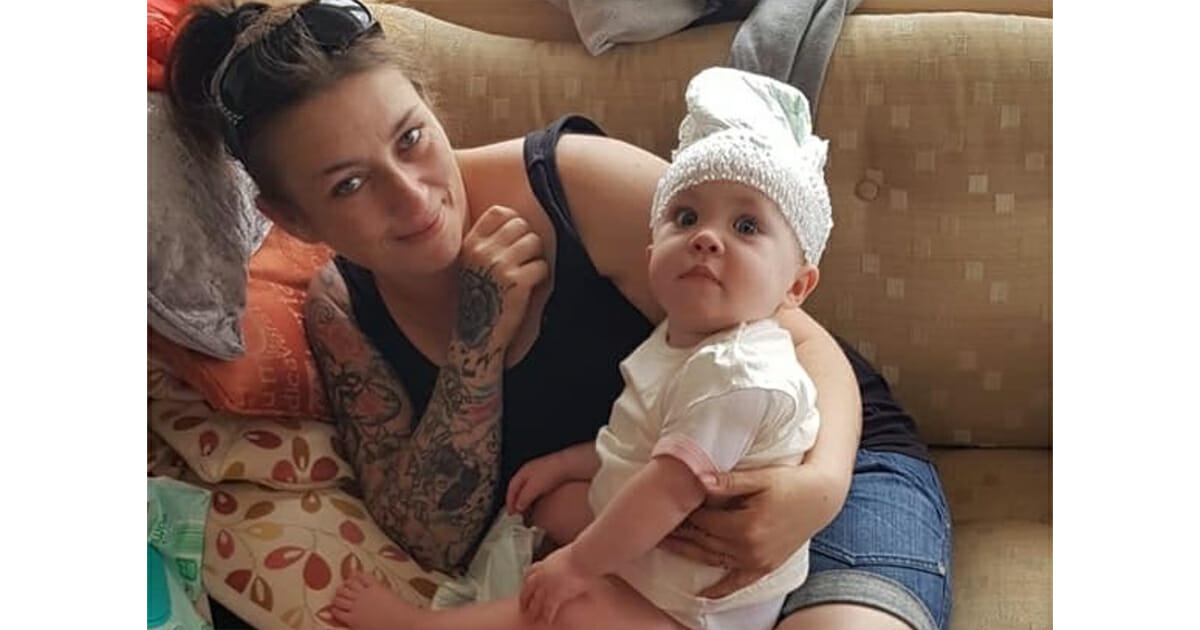 Borlase underwent treatment to remove the tumor last month, but she requires radiotherapy in order to lower the risk of the cancer returning.
According to reports, there's a 50 percent of the cancer returning if she doesn't undergo the treatment, whilst that drops to just 20 percent if she does.
There's a caveat, however: the treatment will destroy the upper gums in her mouth and more than likely cause her to lose sight in her right eye.
Kerry, though, has one priority above all others, and so has decided to undergo the six-week course of radiotherapy so she can stand a better chance of seeing her children grow up.
"I had a full-blown panic attack in the waiting room when I went to get my results of the biopsy, I was an absolute mess," Kerry explained.
"The doctor took me into a side room and by the time he told me I had cancer, I was completely hysterical and had lost all capacity."
"They booked me in very quickly to have the tumour removed and the surgeon was really confident that he had managed to remove it completely but there was a 50 percent chance of the cancer returning.
"It was up to me if I wanted to have the radiotherapy as it would mean losing all my upper teeth and probably the sight in my right eye.
"Hearing it would reduce the chance of the cancer coming back to 20 percent made the decision for me really.
"I'd rather have half my teeth removed and go blind than leave my children behind to bury me."
Speaking on the upcoming treatment, Kerry revealed that while it is sure to be tough, for her there was only one option given the circumstances.
"The radiotherapy will destroy my upper gums as it has to be localised to where the cancer had been, so I'm having all of my upper teeth removed next Wednesday.
"As the cancer had spread up to behind my right eye, it felt like I'd been kicked in the eye following the surgery and now I might lose the sight in that eye due to the radiotherapy.
"My partner Rob has been so supportive through it all, and we've both had to give up work at the moment because of the cancer, so things are really difficult.
"I'm choosing to have the radiotherapy so I can have more time with my family – they're my world and I'd rather go blind than leave my kids without a mum."
A GoFund Me Page has been set up to help Kerry with the medical bills moving forward. It can be found here.
All our thoughts and prayers are with you, Kerry. We hope you can get through this treatment and live a long and happy life with your children.
Share this article if you want to send your support in Kerry's direction!
The post Cancer-sick mom to lose teeth and go blind in order to spend more time with her kids appeared first on Newsner English.