A school bus driver from Illinois is facing several charges after she was accused of drinking beer while driving more than two dozen students.
On November 15, a manager from First Student Bus Company contacted the Aurora Police Department after they learned that one of their bus drivers reportedly purchased two cans of beer during their route.
The bussing service reviewed security footage and discovered the driver, Michelle Passley, 44, drinking while driving. They fired her and then contacted police.
A criminal investigation into the matter revealed that Passley picked up her school bus at 6:00 a.m., completed her first route, then went to a gas station where she purchased two cans of beer.
She then continued to pick up elementary school students while she appeared to drink beer from a brown paper bag. In all, 32 students were onboard while Passley drank and drove the school bus.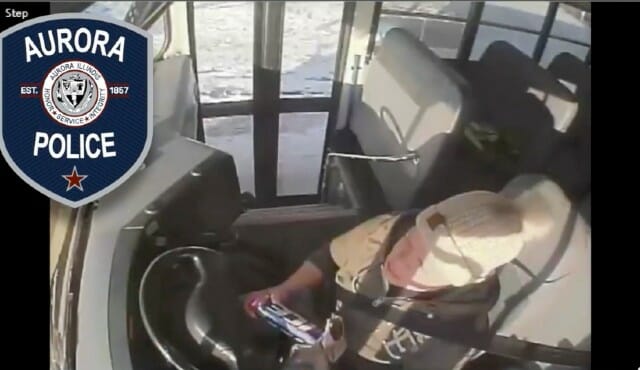 "It's infuriating to believe that someone who is trusted with these children on a daily basis could potentially put them in this kind of danger," Aurora Police Chief Kristen Zinman said.
Police credit the convenience store clerk with alerting the school district to Passley's suspicious purchase.
"Shoutout to that convenience store clerk who had the wherewithal to contact the district, so that they could intervene," Zinman said.
Thankfully no children were injured.
According to police, Passley was arrested and charged with two misdemeanor counts of endangering the life and health of a child. She was released on a $100 bond.
Can you believe this? I'm so grateful the store clerk spoke up and said something! I don't even want to think about how many times she may have done it before.
Share this to thank everyone involved for getting this woman off the streets. She shouldn't be in charge of driving children.
The post Bus driver accused of drinking beer while driving students to school appeared first on Newsner English.