Twins are indeed a wondrous miracle and this holiday season, 12 lucky families will be seeing double after they each welcomed twins at Saint Luke's Hospital of Kansas City.
Many of us seem to carry an innate fascination with twins — and why not? Two identical looking people is certainly enough to fascinate the mind.
Right now, there are 12 sets of twins being treated in the NICU at Saint Luke's Hospital of Kansas City.
According to a press release from the hospital, the 12 sets of twins are a record – the hospital has never had 12 at the same time before and it's the largest number of twins it's ever taken care of at any one time.
"We are very busy," NICU nurse Kyla Anderson said. "We have 12 sets total, and it has been very, very busy. Lots of babies."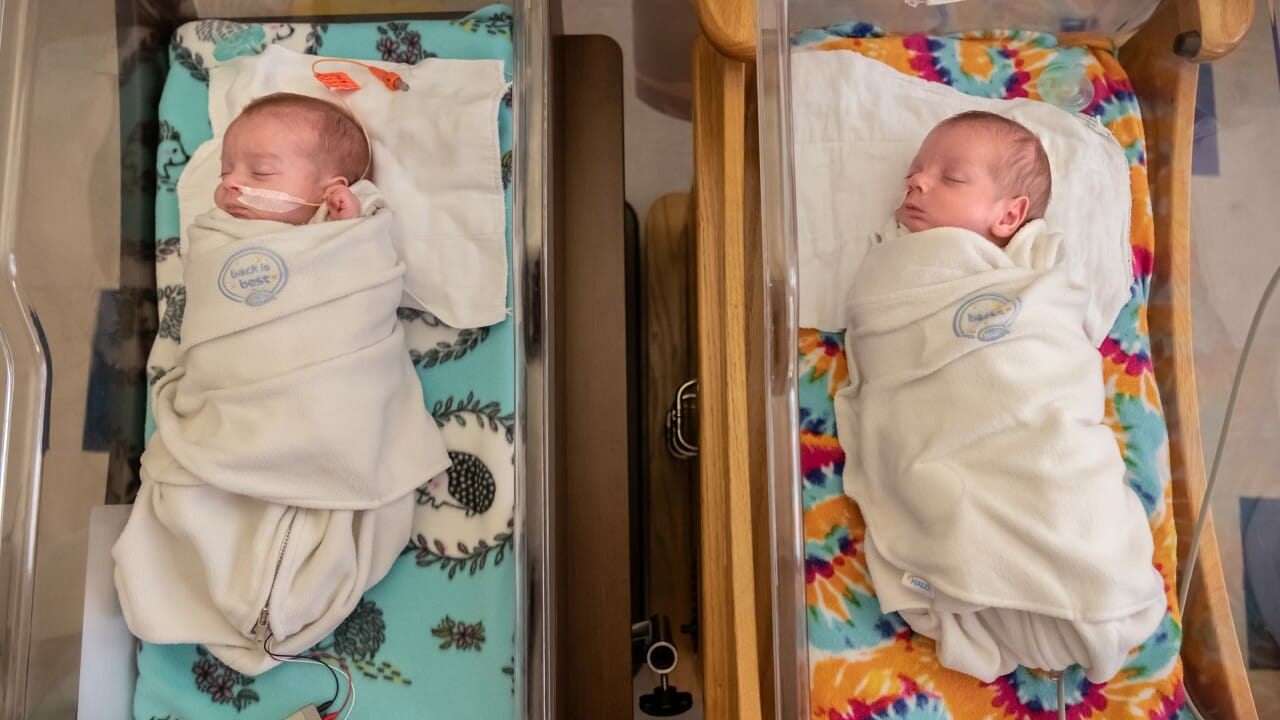 All babies were born between five and 14 weeks early, so they need to be treated at the neonatal intensive care unit.
"Having this many sets of twins has definitely been a different dynamic that we have not experienced," nurse Danielle Gathers told Fox6.
Two of the babies belong to Tyler and Jena Williams.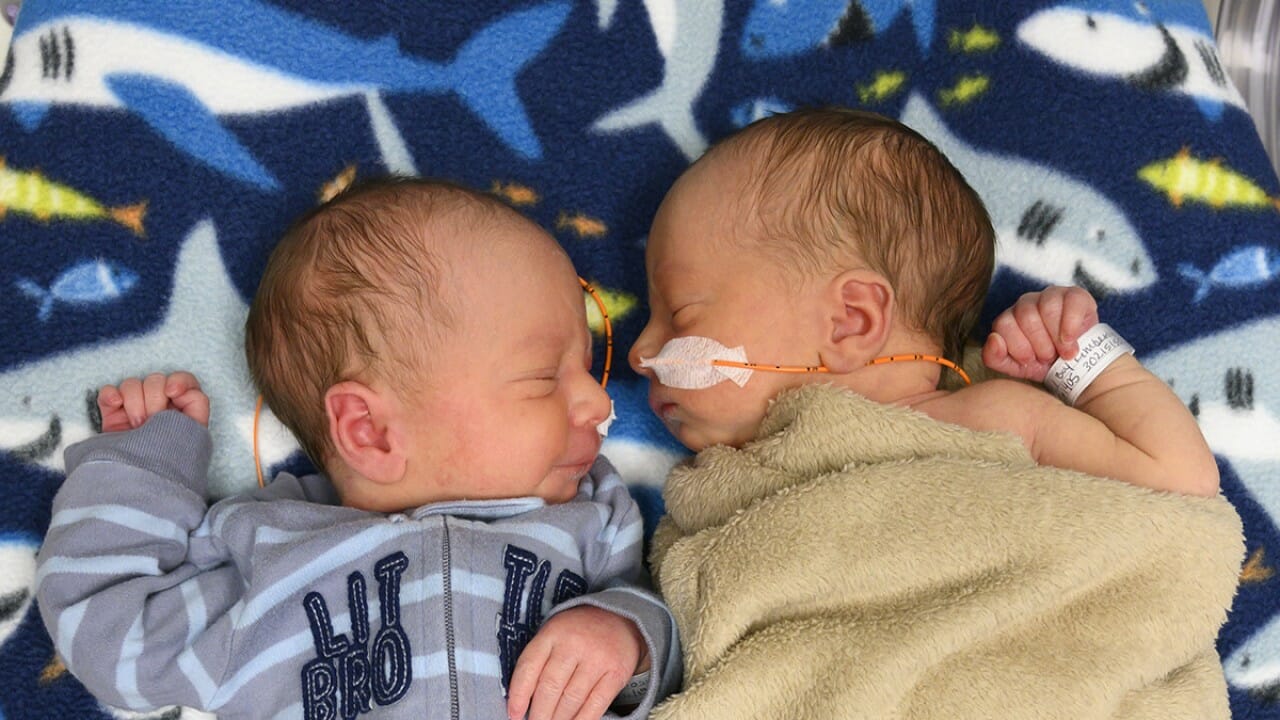 According to them, nurses and staff at Saint Luke's have taken care of the families in the best way possible.
"Everyone here at Saint Luke's has been fantastic," Tyler said. "From the top down, I feel like we've had as good of an experience as we can expect dealing with our early birth."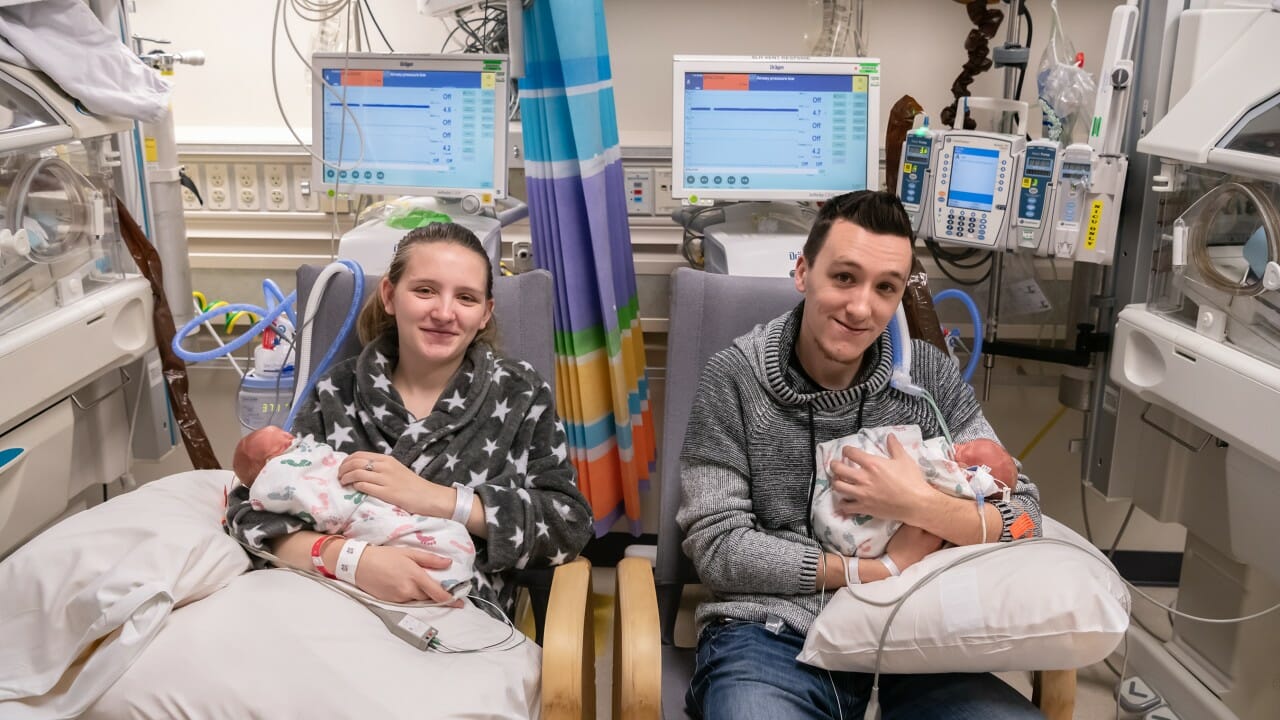 Many of the families at the hospital have also found support in each other. Delivering twins and watching them being treated at the intensive care unit has been no easy process.
"It's really neat, because these moms and dads have come in and they're meeting other families with the same unique challenges that they have," nurse Kyla Anderson said.
"It's a really special opportunity that the nurses, the families, everyone around here at Saint Luke's has really embraced and gotten to take on the challenge of having 12 sets of twins right now."
So sweet! Twins are such a blessing to the world!
I hope all these parents continue to keep in touch with each other after they leave the hospital. Those connections will be so helpful and precious.
The post Baby boom: Hospital welcomes 12 sets of twins appeared first on Newsner English.