Above all else, Thanksgiving is a time for, well, thanks. Thanks for what we have, thanks for those we're blessed with, thanks for the things that make us smile every day.
One shopper in a Kentucky Walmart certainly had one more reason to be thankful, when legendary actor Jon Voight bought her Thanksgiving groceries.
28-year-old Sydney Gholston was buying six turkeys for a Thanksgiving celebration intended for the children of the Home of the Innocents in Louisville back in 2016 when she ran into Voight.
"I was helping the lady scan the turkeys and the man behind me said, 'You must have a big family. That's an awful lot of turkeys,'" recalled Gholston, as per ABC News.
"I said, 'I work at the Home of the Innocents.'"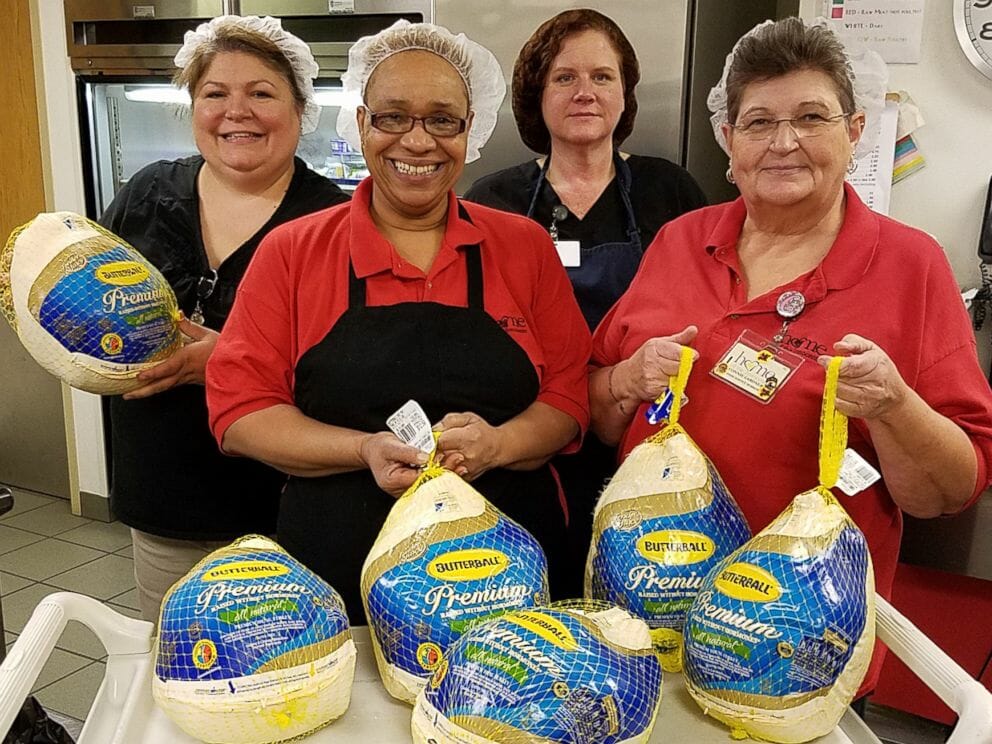 She continued: "I looked up and said, 'You look a lot like Angelina Jolie's dad' and he said, 'Why would I look like that?'. He joked around with me at first."
Voight went on to explain he was working on a film in town and had dropped into the store to pick up a few bits. When he spotted the amount of turkeys in Syndey's cart, however, he felt he had to ask.
Sydney told him about the home where she worked, and that the turkeys were for the children there. Low and behold, the Academy Award winner promptly offered to buy the turkeys for her.
"I thanked him and and we took a picture," Gholston said. "Very nice guy. He was very interested in what we did at the home. He said that was wonderful."
Gholston added that the turkeys would feed around 70 children for Thanksgiving.
It might be an older story, but it remains as inspiring as ever.
Thank you, Jon Voight, for paying for these Thanksgiving turkeys! Share this article to wish everyone a happy Thanksgiving.
The post Actor Jon Voight paid for stranger's turkeys so 70 children living in shelter could enjoy Thanksgiving appeared first on Newsner English.