Most children have lofty ideas when it comes to gifts for Christmas. I myself wanted a real dinosaur when I was four, my younger brother said he wanted to be Superman.
Yet whilst the majority of little ones can dream about things out of world, and then be perfectly satisfied with their real gifts come Christmas day, others aren't so fortunate.
A 7-year-old Texas boy living in a temporary domestic violence shelter with his mom has written a letter to Santa Claus, with a plea for gifts and one particular thing that money can't buy.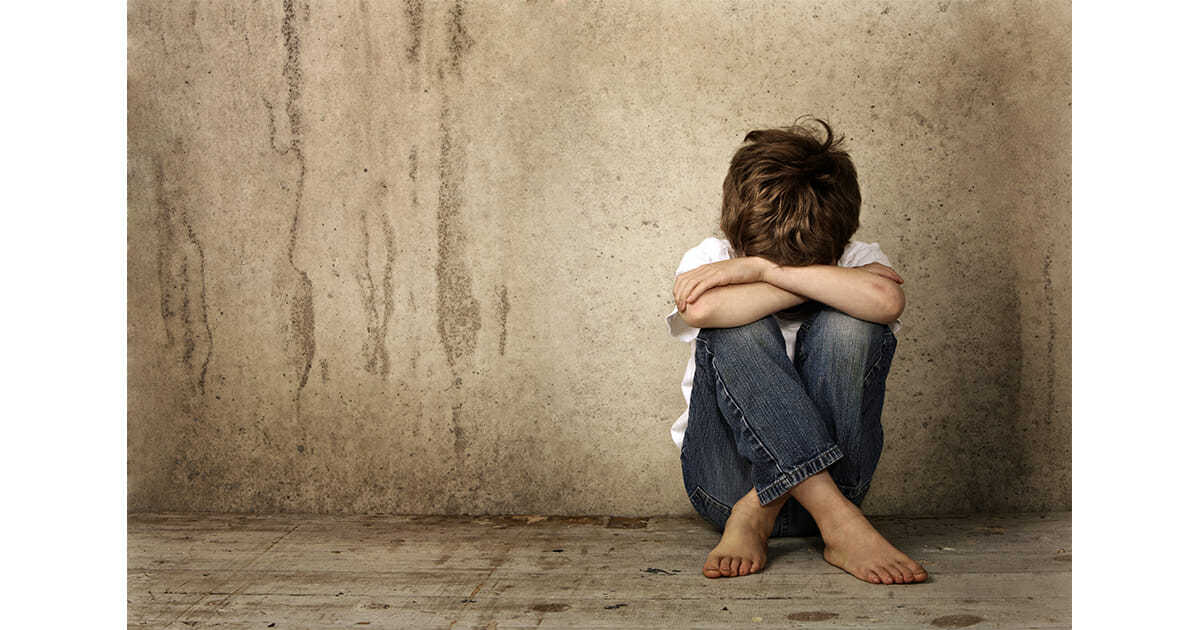 As per CNN, the heartbreaking wish-list, shared by the shelter, outlines the boy's wish for chapter books, a dictionary, a compass and a watch. It was his request for a "very very very good dad", however, that has stolen hearts online.
According to reports, his mom found the note in his backpack a few weeks ago and shared it with the staff at SafeHaven of Tarrant County, the shelter where they're currently living.
SafeHaven, a shelter for domestic violence victims in Fort Worth, Texas, posted the letter to social media on Wednesday morning. They have changed the boy's name to Blake for his family's safety.
Dear Santa, it reads.
We had to leave our house. Dad was mad. We had to do all the chores. Dad got everything he wanted. Mom said it was time to leave and she would take us to a safer place where we don't have to be scared.
I'm still nervous. I don't want to talk to the other kids. Are you going to come this Christmas? We don't have any of our stuff here. Can you bring some chapter books, a dictionary, and a compass and a watch? I also want a very very very good dad. Can you do that too?
Love, Blake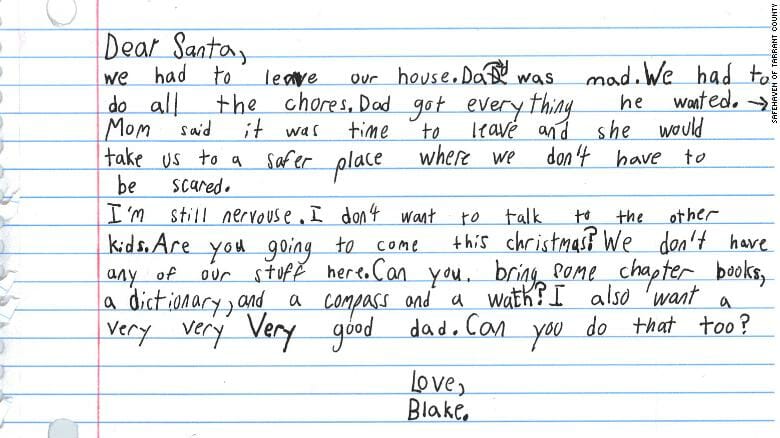 Needless to say, thousands were touched by Blake's letter. Many asked in the comments box if they could buy some of the things on his list, or perhaps donate money to make things easier.
We hope Blake – and indeed all the children of the world – can enjoy the best Christmas ever.
Share this article if you want to wish Blake well moving forward.
The post 7-year-old living in domestic violence shelter asks Santa for books and a "very good dad" appeared first on Newsner English.