Nearly two weeks after she was hit by a car while crossing the street, 16-year-old Malu-Lani Savage remains in a medically-induced coma.
On October 26, the 16-year-old was crossing the street around 7:30 p.m. with a friend when she was hit by a vehicle. The vehicle remained at the scene.
"Her body was pushed two blocks down the street," Domenique Savage, Malu-Lani's mother, told FOX 6.
It's unclear if the 16-year-old crossed the street illegally or not. Investigators believe she may have, while her mother say Malu-Lani's friend said they crossed on a green light, but by the time they reached the middle of the intersection the light had turned yellow.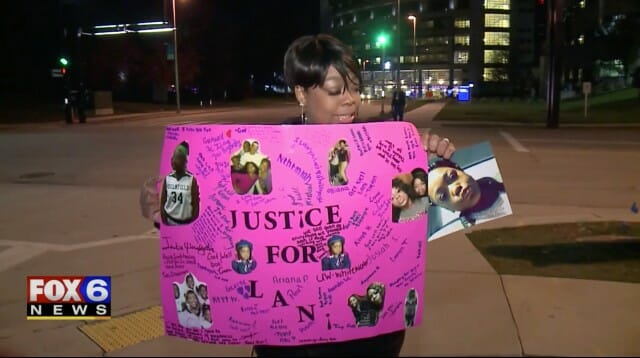 Since the teenager was transported to a Milwaukee hospital, Domenique has not left her side.
"I've been here every day," she said. "Not good. Not getting any sleep."
Malu-Lani, who was placed in a medically-induced coma has already undergone two brain surgeries as well.
"I just want, at least, for her to walk again," she said. "Everybody please pray for her because I want her to get out of that bed and walk again."
Domenique set up a GoFundMe page to raise money to pay for expenses associated with her daughter's condition.
Let's join Domenique and pray for the recovery of her daughter. Share this on Facebook to send your prayers.
The post 16-year-old in medically-induced coma after vehicle hit her while she crossed the street appeared first on Newsner English.