The world that we live in seems to be fixated on fixer-uppers and remodeling of homes. There are plenty of shows on HGTV and other channels that focus on that very subject. In addition, we see information online about tiny homes, and those homes are becoming more and more popular. Perhaps it is not a surprise, therefore, that a teenager named Ellie Yeater would try something with an old camper. In the end, it was better than anyone could've expected.
Ellie started out by buying a 1974 model camper that was certainly a fixer-upper. She got started and spent the majority of the summer with her family turning it into a glamper of her own. Although she is only 14 years old, she accomplished something that many people could only hope to accomplish. As you look at the work being done and the final project, you will see how this West Virginia teen took something and turned it into something better. In the end, she did more than transform a camper, she inspired us all. Check out the photos below, courtesy of Woodworking Adventures.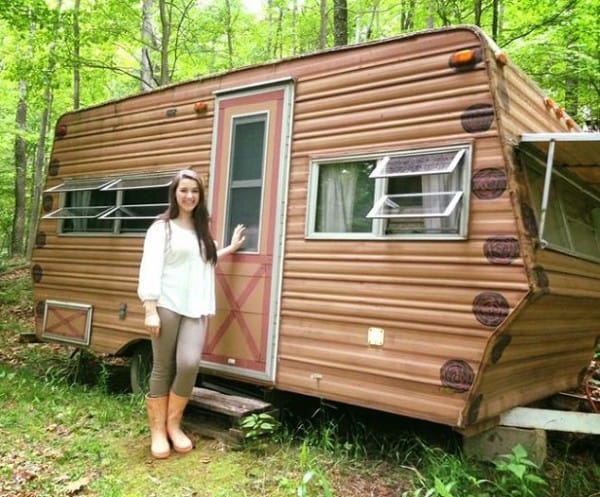 Ellie Yeater made a decision to buy an old camper and transform it into her own space. She did it, even though she is only 14 years old.
Most teenagers just want to relax and enjoy their summer, but this West Virginia teenager got busy and did something awesome.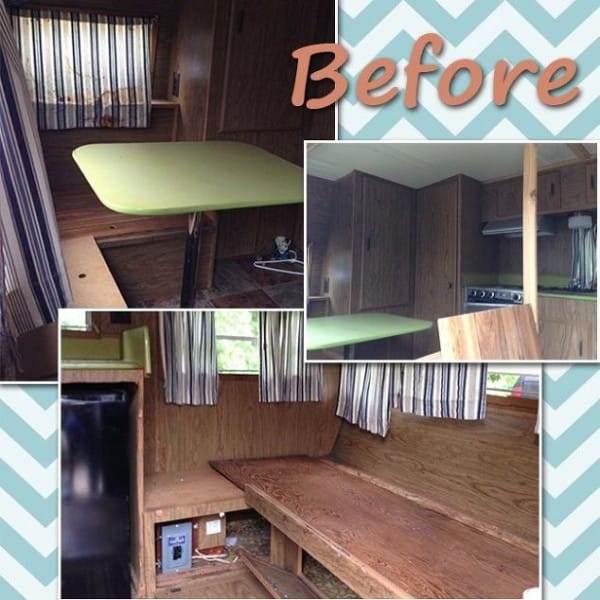 The camper had a lot of repairs that were needed. It had wood paneling and an old floor that needed a makeover.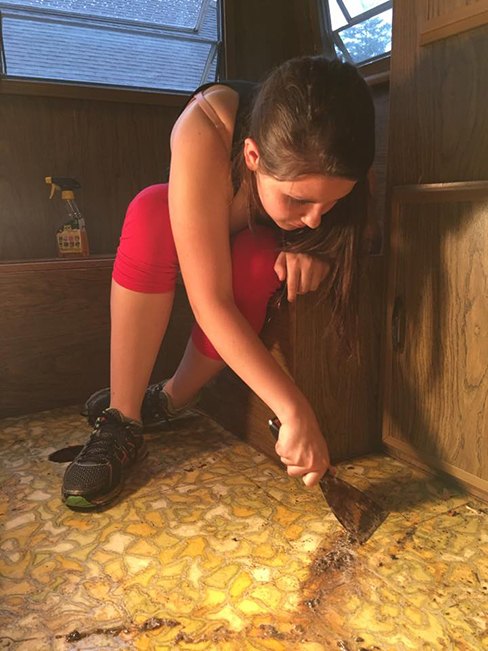 Ellie purchased the camper for $200 and gutted it so she could start fresh.
Little repairs were done and the floors were scraped so that she could begin.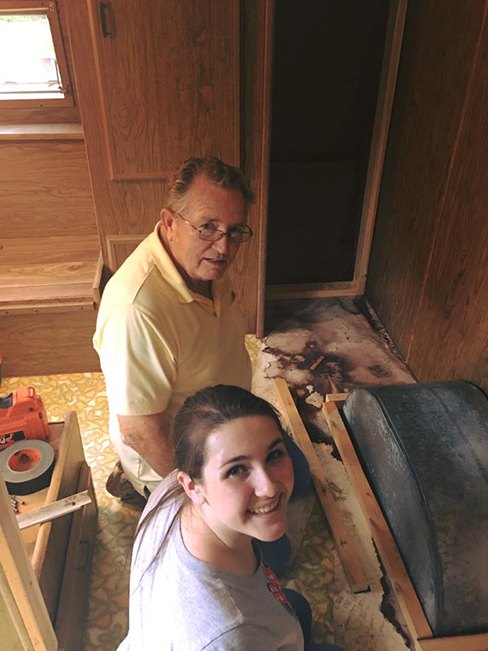 She also enlisted the help of some family members who knew how to use tools and get things done.
Her father and grandfather gave her lessons about breaking the structure down and then building it back up into something better.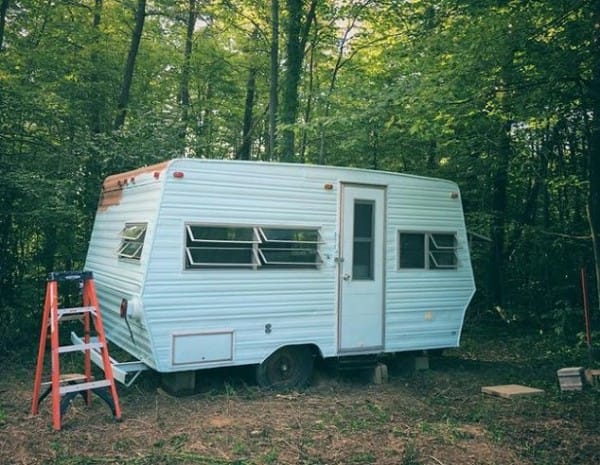 The exterior was the first to get transformed. She painted it a blue color called 'Mystic sea'
Every square inch of the inside was painted pink. She also put some light blue to highlight different parts of the room.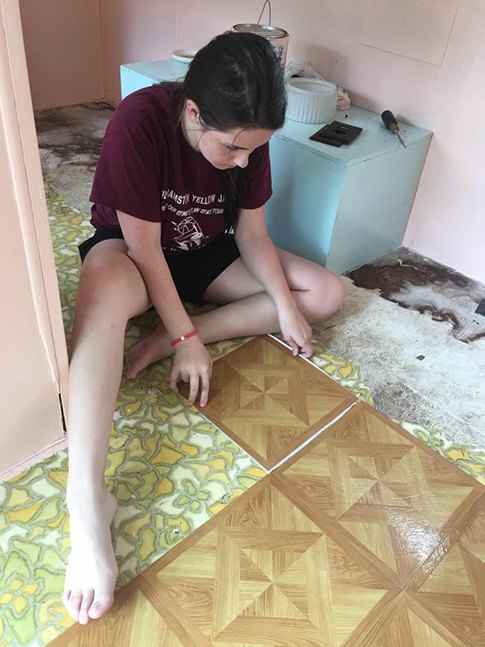 She installed new tiles on the floor. It covered up the old floor quite nicely.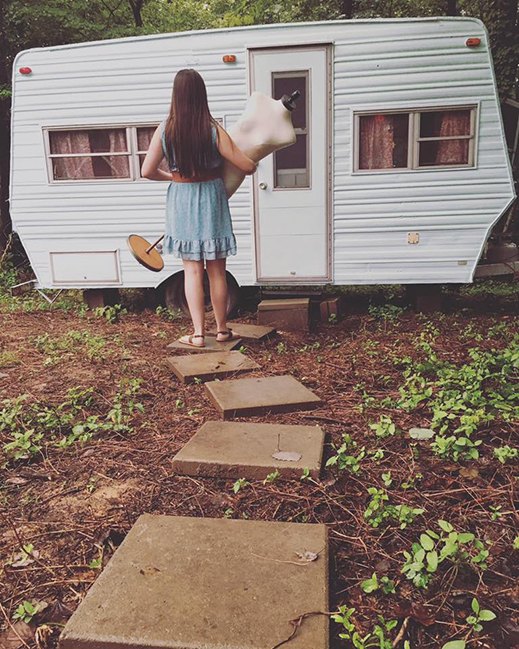 After the work was done on the inside, she started to add some personal touches.
Her grandmother also helped with some of the details, including making curtains and napkins.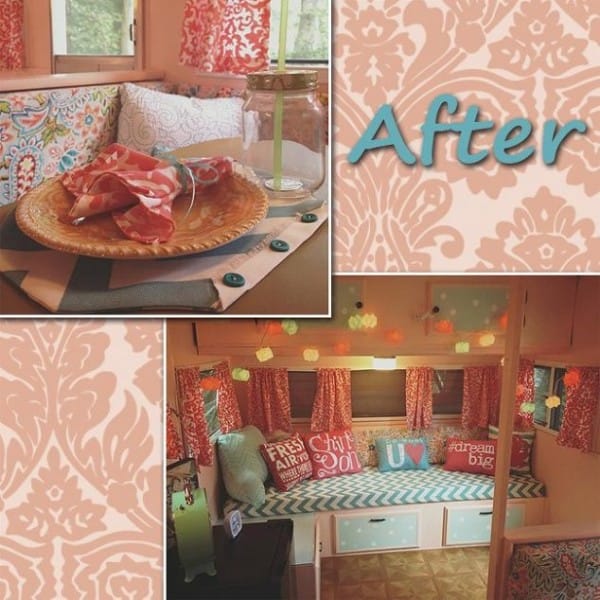 When all was said and done, the camper looked awesome! It now has plenty of style and it is something uniquely her own.
It even has an old electric fan and a vintage camera to give it a retro feel.
I would say Ellie has a good future ahead of her in remodeling.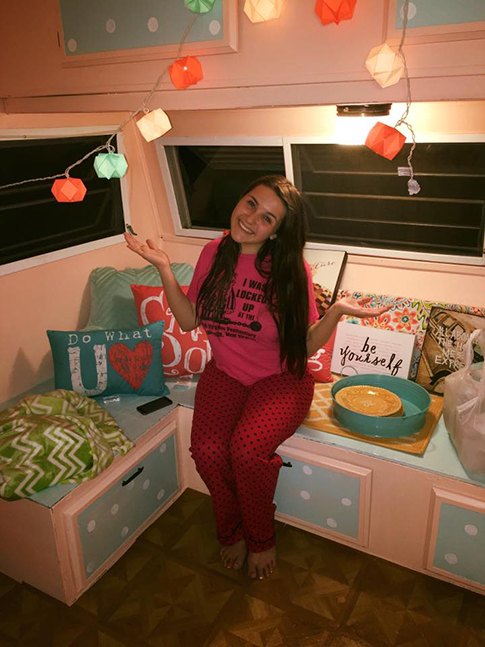 She can now use the glamper to study, read or just to have a sleepover. She used her creativity and her own money to turn this camper into something awesome.
Source: Beauty of Planet