It should have been a trip filled with lots of happy memories, but Mikey Choroszy's Make-A-Wish trip to the Mall of America ended in tragedy. On January 1, the 11-year-old died.
"The biggest thing was watching him die, that was the worst," Tammy Wildish, Mikey's mother, told WTMJ. "Going from walking to not walking at all to the point where we had to pick him up and move him."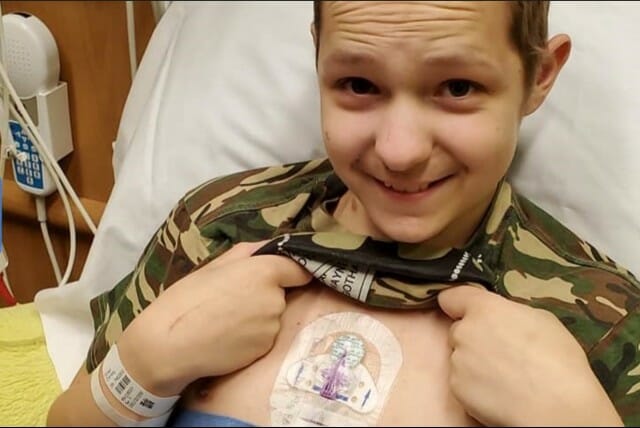 About 15 months ago the sixth grader from Milwaukee, Wisconsin was diagnosed with cancer–he had a tumor on his brain stem. Mikey went into remission, but in September 2019 he relapsed.
His mother helped create a bucket list once they learned it was terminal. Among the list of things to do was to fly, something he dreamed of doing. But since inflammation in his brain prevented him from flying, his mother signed him up for a Flight to the North Pole and he took a Make-A-Wish trip to the Mall of America where he got to experience flight on the FlyOver America ride.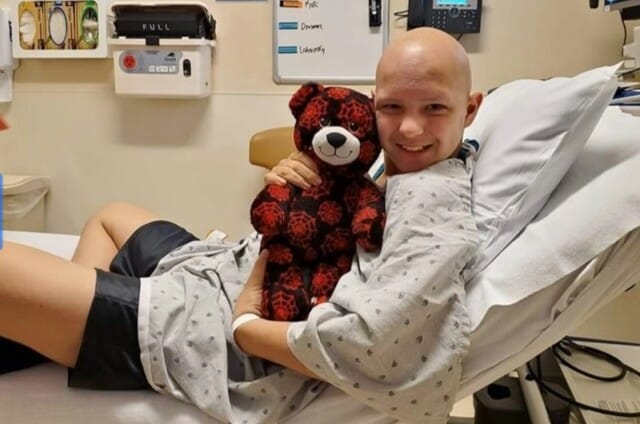 Days before his death Mikey told his family he continued to fight for his older brother Robbie, who unexpectedly died from diabetes in January 2018.
"It was devastating, but he still wanted to do things," Wildish told the Milwaukee Journal Sentinel. "He was up for anything."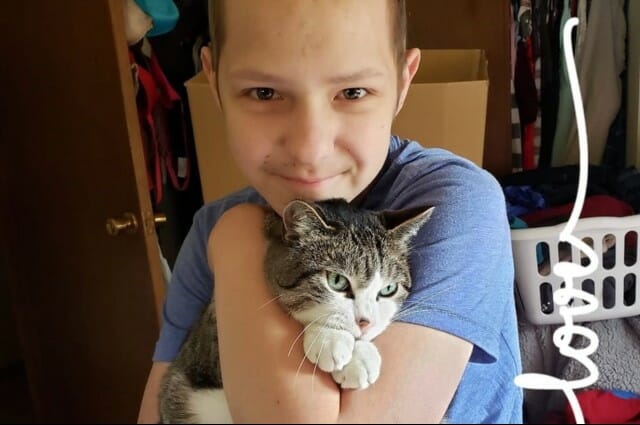 Over the holidays Mikey took his Make-A-Wish trip.
"Mikey had a great day, and everyone was so nice to us. We were the only Make-A-Wish trip in the mall," his mother said. "Everyone treated us special."
Mikey's brother Jake, who is in the U.S. Air Force, drove through a snowstorm so he could be at the mall and surprise his little brother. It was the perfect trip, until it wasn't.
On December 31, Mikey and his family rested for several hours in their hotel room before going to dinner at a nearby Perkins. However, while at Perkins Mikey became unresponsive.
The 11-year-old was transported to a local hospital where his family learned he only had a few hours to live. He died in the early morning hours of January 1.
"Mikey fought until the end."
Although Wildish admits her family would have rather had Mikey at home, she believes her son's death happened the way it did for a reason.
"We knew it [the cancer] was terminal but not that it was this fast," she said. "I believe everything happens for a reason."
A GoFundMe has been set up to help Mikey's family pay for transporting his body back home to Wisconsin and a funeral. So far the fundraiser has raised over $39,000–the fundraiser's initial goal was $20,000.
My heart goes out to Mikey's entire family during this extremely difficult time. I cannot even begin to imagine what they must be feeling. One minute they were making memories with him and the next they were in the hospital.
Share this to send your condolences.
The post 11-year-old boy dies from brain cancer while on Make-A-Wish trip appeared first on Newsner English.